Eli Lilly & Company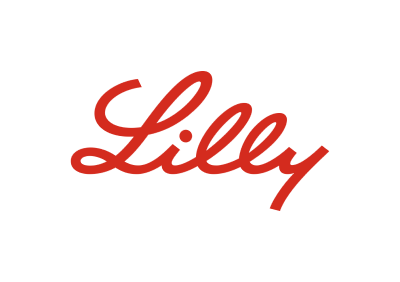 Sobre la empresa
Lilly is a global healthcare leader that unites caring with discovery to create medicines that make life better for people around the world. We were founded more than a century ago by a man committed to creating high-quality medicines that meet real needs, and today we remain true to that mission in all our work. Across the globe, Lilly employees work to discover and bring life-changing medicines to those who need them, improve the understanding and management of disease, and give back to communities through philanthropy and volunteerism.

To learn more about Lilly, please visit us at www.lilly.co.uk.
Dirección
Lilly House
Priestley Road
Basingstoke
Hampshire
United Kingdom
RG24 9NL

Datos de contacto
Teléfono de información médica
+44-(0)1256-315000
Horario de atención
Mon-Fri 8am - 4pm (excl. bank holidays)
Sitio web de información médica
https://www.lillymedical.eu/en-gb
Correo electrónico de Información Médica
ukmedinfo@lilly.com
Sitio web de conversación online

Efectos secundarios y reclamaciones de producto
Please do not use this website to report side effects or product complaints.

If you experience side effects, talk to your doctor or other healthcare professional. This includes any possible side effects not listed in the package leaflet. To report a side effect or product complaint with a Lilly product please call Lilly UK on 01256 315000. Additionally, reporting forms and further information can be found at www.mhra.gov.uk/yellowcard or search for MHRA Yellow Card in the Google Play or Apple
Comunicar un efecto adverso por teléfono
44-(0)1256-315000
Healthcare Professionals can submit medical enquiry URL:
https://www.lillymedical.eu/en-gb/submitquestion
Company website:
https://www.lilly.co.uk
Lilly productos
Los medicamentos marcados con un▼están sujetos a un seguimiento adicional que permite la rápida identificación de nueva información de seguridad. Usted puede contribuir comunicando cualquier efecto secundario que conozca.
0-9
a
b
c
d
e
f
g
h
i
j
k
l
m
n
o
p
q
r
s
t
u
v
w
x
y
z
Abasaglar®
(Insulin glargine)
Cialis®
(tadalafil)
Cymbalta®
(duloxetine)
Emgality® ▼
(galcanezumab)
Humalog®
(human insulin analogue)
Humatrope®
(somatropin)
Lyumjev® ▼
(insulin lispro)
Retsevmo® ▼
(selpercatinib)
Verzenios® ▼
(abemaciclib)
Zypadhera®
(olanzapine pamoate monohydrate)
0-9
a
b
c
d
e
f
g
h
i
j
k
l
m
n
o
p
q
r
s
t
u
v
w
x
y
z
Ultima actualización: 27/05/2021