GlaxoSmithKline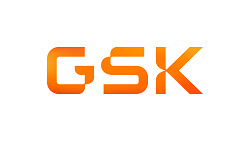 Over
We are a science-led global healthcare company, researching and developing innovative Pharmaceuticals, Vaccines and Consumer Healthcare products.

Our goal is to be one of the world's most innovative, best performing and trusted healthcare companies.

Our strategy is to bring differentiated, high-quality and needed healthcare products to as many people as possible, with our three global businesses, scientific and technical know-how and talented people.
Adres
980 Great West Road
Brentford
Middlesex
TW8 9GS
United Kingdom
Tel: +44 (0)20 8047 5000

GSK produkten
Geneesmiddelen gemarkeerd met een ▼ zijn onderworpen aan aanvullende monitoring. Dit maakt een snelle identificatie van nieuwe veiligheidsinformatie mogelijk. U kunt helpen door bijwerkingen te melden die u kunt krijgen.
0-9
a
b
c
d
e
f
g
h
i
j
k
l
m
n
o
p
q
r
s
t
u
v
w
x
y
z
ADARTREL
(ropinirole hyrdochloride)
AMBIRIX
(hepatitis a b vaccine - 2 doses)
ANORO_LAVENTAIR ELLIPTA ▼
(umeclidinium, vilanterol)
AUGMENTIN
(amoxicillin trihydrate, clavulanic acid)
AVAMYS
(fluticasone furoate)
AVODART
(dutasteride)
BACTROBAN
(mupirocin calcium)
BECONASE
(beclometasone diproprionate monohydrate)
BENLYSTA ▼
(belimumab)
BETNOVATE
(betamethasone valerate)
BEXSERO
(meningococcal group-B vaccine (rDNA, component, adsorbed))
BLENREP ▼
(belantamab mafodotin)
BOOSTRIX IPV
(diphtheria, tetanus, pertussis (acellular) , poliomyelitis (inactivated))
CELSENTRI
(maraviroc)
COMBIVIR
(lamivudine, zidovudine)
COMBODART
(dutasteride, tamsulosin hydrochloride)
CUTIVATE
(fluticasone propionate)
DARAPRIM
(pyrimethamine)
DECTOVA ▼
(zanamivir hydrate)
DERMOVATE
(clobetasol propionate)
DOVATO
(dolutegravir sodium, lamivudine)
DUAC
(clindamycin phosphate, benzoyl peroxide)
ENGERIX B
(hepatitis b (rDNA) vaccine (adsorbed))
EPIVIR
(lamivudine)
EUMOVATE
(clobetasone butyrate)
FENDRIX
(Hepatitis b (rDNA) vaccine (adsorbed and adjuvanted)))
FLIXONASE AQUEOUS NASAL SPRAY
(fluticasone propionate)
FLIXONASE NASULE DROPS
(fluticasone propionate)
FLIXOTIDE ACCUHALER
(fluticasone propionate)
FLIXOTIDE EVOHALER
(fluticasone propionate)
FLIXOTIDE NEBULES
(fluticasone propionate)
FLOLAN
(epoprostenol sodium)
FLUARIX TETRA
(quadrivalent influenza inactivated vaccine (Dresden origin))
FORTUM
(ceftazidime pentahydrate)
HAVRIX
(hepatitis A (inactivated) vaccine (adsorbed))
IMIGRAN
(sumatriptan)
INCRUSE_ ELLIPTA ▼
(umeclidinium bromide)
INFANRIX HEXA
(diphtheria (D), tetanus (T), pertussis (acellular, component) (Pa), hepatitis B (rDNA) (HBV), poliomyelitis (inactivated) (IPV), Haemophilus influenzae type b (Hib) conjugate vaccine (adsorbed))
INFANRIX-IPV+HIB
(diphtheria (D), tetanus (T), pertussis (acellular component) (Pa), poliomyelitis (inactivated) (IPV) and Haemophilus influenzae type b (Hib) conjugate vaccine (adsorbed))
INTEGRILIN
(eptifibatide)
JULUCA ▼
(dolutegravir sodium, rilpivirine hydrochloride)
KIVEXA
(abacavir sulfate, lamivudine)
MALARONE
(atovaquone, proguanil hydrochloride)
MENITORIX
(haemophilus type b, meningococcal group C conjugate vaccine)
MENVEO
(meningococcal group A, C, W135 and Y conjugate vaccine)
MOTENS
(lacidipine)
NARAMIG
(naratriptan hydrochloride)
PRIORIX
(mmr live attenuated vaccine)
RELENZA
(zanamivir)
RELVAR ELLIPTA
(fluticasone furoate, vilanterol trifenatate)
RETROVIR
(zidovudine)
ROTARIX
(live attenuated rotavirus vaccine )
SERETIDE ACCUHALER
(fluticasone propionate, salmeterol xinafoate)
SERETIDE EVOHALER
(fluticasone propionate, salmeterol xinafoate)
SEREVENT
( salmeterol xinafoate)
SEROXAT
(paroxetine hydrochloride hemihydrate)
SHINGRIX ▼
(herpes zoster vaccine (recombinant, adjuvanted))
TELZIR
(fosamprenavir)
TIVICAY ▼
(dolutegravir)
TOCTINO ▼
(alitretinoin)
TRELEGY_ELEBRATO ELLIPTA ▼
(fluticasone furoate, umeclidinium bromide, vilanterol trifenatate)
TRIUMEQ
(abacavir sulfate, dolutegravir sodium, lamivudine)
TRIZIVIR
(abacavir sulfate, lamivudine, zidovudine)
TWINRIX
(hepatitis a vaccine (inactivated), hepatitis b vaccine (rDNA) (HAB) vaccine (adsorbed))
VALTREX
(valacyclovir hydrochloride)
VARILRIX
(live attenuated varicella-zoster (Oka strain) virus)
VENTOLIN
(salbutamol sulfate)
VOLIBRIS
(ambrisentan)
ZEFFIX
(lamivudine)
ZEJULA ▼
(niraparib tosylate monohydrate)
ZIAGEN
(abacavir)
ZINACEF
(cefuroxime sodium)
ZINNAT
(cefuroxime axetil)
ZOVIRAX
(acyclovir)
ZYBAN
(bupropion hydrochloride)
0-9
a
b
c
d
e
f
g
h
i
j
k
l
m
n
o
p
q
r
s
t
u
v
w
x
y
z
Laatst bijgewerkt: 16-06-2021