GlaxoSmithKline Pharma Gmbh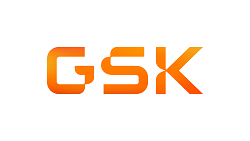 About
Wir sind ein weltweit tätiges forschendes Gesundheitsunternehmen mit dem Anspruch, Menschen dabei zu helfen, ein aktiveres, längeres und gesünderes Leben zu führen.

Unser Ziel ist es, zu den innovativsten, leistungsstärksten und vertrauenswürdigsten Gesundheitsunternehmen der Welt zu gehören.

Unsere Strategie ist es, so vielen Menschen wie möglich differenzierte, hochwertige Gesundheitsprodukte bereitzustellen, für die Bedarf besteht. Diese Strategie verfolgen wir mit unseren drei Geschäftsfeldern, unserem wissenschaftlichen und technischen Know-how und unseren engagierten Mitarbeitern.

Address
Euro Plaza 5i
Wagenseilgasse 3
A-1120 Wien

Contact details
Medical Information phone number
+ 43 1 970 75-0
Hours of operation
Mo-Do 08:00-16:30; Fr: 08:00-13:00 (reception desk)
Medical Information email
ww.GSKMedInfoEMEA@gsk.com
Adverse events and product complaints
Falls Sie uns eine unerwünschte Arzneimittelwirkung nach der Einnahme eines unserer Medikamente melden möchten, teilen sie uns diese bitte telefonisch oder per Mail mit.


Adverse event phone number
+ 43197075-0
Adverse event email
WW.GSKAEReportingEMEA@gsk.com
GSK products
Medicinal products marked with▼are subject to additional monitoring. This will allow quick identification of new safety information. You can help by reporting any side effects you may get.
0-9
a
b
c
d
e
f
g
h
i
j
k
l
m
n
o
p
q
r
s
t
u
v
w
x
y
z
ANORO ELLIPTA
(Umeclidinium, Vilanterol)
AUGMENTIN
(Amoxicillin, Clavulanic)
AVAMYS
(Fluticasone Furoate_Intranasal)
AVODART
(Dutasteride)
BACTROBAN
(Mupirocin)
BENLYSTA INTRAVENOUS
(Belimumab_Intravenous)
BENLYSTA SUBCUTANEOUS
(Belimumab_Subcutaneous)
BETNOVATE
(Betamethasone Valerate)
BEXSERO
(Meningococcal Group B Vaccine)
BLENREP ▼
(Belantamab Mafodotin)
BOOSTRIX
(Tetanus_Reduced_Diphtheria_Acellular Pertussis Vaccine)
BOOSTRIX POLIO
(dTpa-IPV_)
COMBIVIR
(Lamivudine, Zidovudine)
DERMOVATE
(Clobetasol Propionate)
DOVATO
(Dolutegravir, Lamivudine)
DUODART
(Dutasteride, Tamsulosin)
EMOVATE
(Clobetasone butyrate)
ENGERIX B
(Hepatitis B vaccine recombinant)
EPIVIR
(Lamivudine_HIV)
ESKAZOLE
(Albendazole)
FLIXONASE
(Fluticasone Propionate_Intranasal)
FLIXOTIDE DISKUS
(Fluticasone Propionate_Diskus)
FLOLAN
(Epoprostenol)
FLUARIX TETRA
(Quadrivalent influenza inactivated vaccine (Dresden Origin))
HAVRIX
(Hepatitis A vaccine)
IMIGRAN
(Sumatriptan)
INCRUSE ELLIPTA
(Umeclidinium Bromide)
INFANRIX HEXA
(DTPa-Hep B-IPV/Hib)
INTEGRILIN
(Eptifibatide)
JULUCA
(Dolutegravir, Rilpivirine)
KIVEXA
(Abacavir, Lamivudine)
MALARONE
(Atovaquone, Proguanil)
MENJUGATE
(Meningococcal Group C - CRM197 Conjugate Vaccine)
MENVEO
(Meningococcal (Groups A, C, Y and W-135) - CRM197 Conjugate Vaccine)
PRIORIX
(MMR live attenuated vaccine)
RELENZA
(Zanamivir)
RELVAR ELLIPTA
(Fluticasone Furoate, Vilanterol)
REQUIP
(Ropinirole)
RETROVIR
(Zidovudine)
ROTARIX
(Rotavirus vaccine liquid)
RUCOBIA
(Fostemsavir)
SERETIDE DISKUS
(Fluticasone Propionate, Salmeterol_Diskus)
SEREVENT
(Salmeterol)
SEROXAT
(Paroxetine)
SHINGRIX ▼
(Herpes Zoster vaccine)
SULTANOL
(Salbutamol)
SYNFLORIX
(10 valent NTHI conjugate vaccine)
TELZIR
(Fosamprenavir)
TIVICAY
(Dolutegravir)
TOCTINO ▼
(Alitretinoin)
TRELEGY ELLIPTA
(Fluticasone Furoate, Umeclidinium, Vilanterol)
TRIUMEQ
(Abacavir, Dolutegravir, Lamivudine)
TRIZIVIR
(Abacavir, Lamivudine, Zidovudine)
TWINRIX ADULT
(Hepatitis A/Hepatitis B Vaccine)
TWINRIX PAEDIATRIC
(Hepatitis A/Hepatitis B Pediatric Vaccine)
VALTREX
(Valacyclovir)
VARILRIX
(Varicella Live attenuated vaccine)
VOCABRIA
(Cabotegravir)
VOLIBRIS ▼
(Ambrisentan)
WELLBUTRIN XR
(Bupropion_Extended release (depression))
ZEFFIX
(Lamivudine_Hep B)
ZEJULA
(Niraparib)
ZIAGEN
(Abacavir)
ZOVIRAX
(Acyclovir)
0-9
a
b
c
d
e
f
g
h
i
j
k
l
m
n
o
p
q
r
s
t
u
v
w
x
y
z
Last updated: 23/12/2021