Pfizer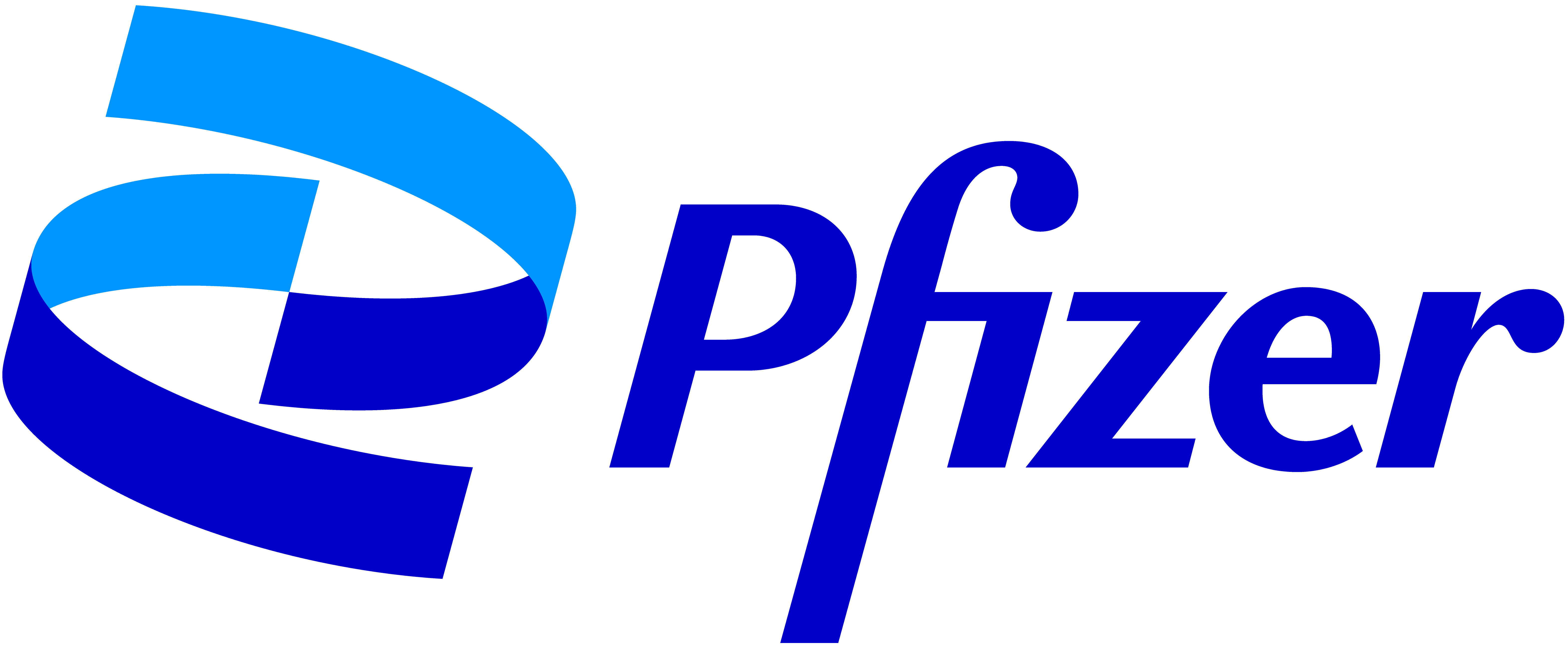 About
NL: Pfizer België/Luxemburg wil bijdragen tot een betere gezondheid en welzijn van iedereen in elke fase van het leven. Samen met de overheid en andere gezondheidspartners, werken we aan een kwaliteitsvolle, betaalbare en toegankelijke gezondheidszorg.

FR: Pfizer Belgique/Luxembourg entend contribuer à l'amélioration de la santé et du bien-être des personnes, à chaque étape de leur vie. En collaboration avec les autorités et les autres partenaires du secteur de la santé, l'entreprise s'attache à mettre en place des soins de qualité, abordables et accessibles à tous.
Address
Boulevard de la Plaine 17, 1050 Ixelles

Contact details
Medical Information phone number
00 32 2 554 62 11 (switchboard)
Hours of operation
08.00 - 17.00 hrs on Weekdays
Medical Information website
www.pfizermedicalinformation.be
Medical Information email
Medical.Information@pfizer.com
Adverse events and product complaints
NL: In het geval van een (mogelijke) bijwerking of product kwaliteitsklacht verzoeken wij u contact te nemen met Pfizer Safety via BEL.AEReporting@pfizer.com.

FR: En cas d'événement indésirable suspecté, d'effet secondaire ou réclamation qualité produit, veuillez contacter le département de Pharmacovigilance Pfizer à BEL.AEReporting@pfizer.com.
Company Website
www.pfizer.be
Pfizer products
Medicinal products marked with▼are subject to additional monitoring. This will allow quick identification of new safety information. You can help by reporting any side effects you may get.
0-9
a
b
c
d
e
f
g
h
i
j
k
l
m
n
o
p
q
r
s
t
u
v
w
x
y
z
ACCUPRIL
(quinapril HCl)
ACCURETIC
(quinapril HCl, hydrochlorothiazide)
ACICLOVIR HOSPIRA
(aciclovir sodium)
ADRIBLASTINA
(doxorubicine HCl)
ALDACTONE
(spironolactone)
APEXXNAR ▼
(pneumococcal 20-valent conjugate vaccine - diphtheria CRM197 protein)
ARICEPT
(donepezil HCl)
AROMASIN
(exemestane)
ARTHROTEC
(misoprostol, diclofenac sodium)
BAVENCIO ▼
(avelumab)
BENEFIX
(nonacog alfa)
BESPONSA
(inotuzumab ozogamicin)
BOSULIF
(bosutinib)
CAMPTO
(irinotecan hydrochloride trihydrate)
CARBOPLATIN
(carboplatin)
CARBOPLATINE HOSPIRA ONCO-TAIN
(carboplatin)
CARBOPLATINUM P
(carboplatin)
CAVERJECT
(alprostadil)
CHAMPIX
(varenicline)
CIBINQO ▼
(abrocitinib)
CIPRALAN
(cibenzoline)
CISPLATIN HOSPIRA ONCO-TAIN
(cisplatin)
CLOZAN
(clotiazepam)
COMIRNATY COVID-19 mRNA vaccine ▼
(tozinameran) and (tozinameran / riltozinameran) and (tozinameran / famtozinameran)
CRESEMBA
(isavuconazole)
CYTOSAR
(cytarabine)
CYTOTEC
(misoprostol)
DALACIN
(clindamycin)
DAURISMO ▼
(glasdegib)
DEPO-MEDROL
(methylprednisolone acetate)
DEPO-MEDROL WITH LIDOCAINE
(methylprednisolone acetate, lidocaine HCl)
DEPO-PROVERA
(medroxyprogesterone acetate)
DIFLUCAN
(fluconazole)
DOSTINEX
(cabergoline)
DUAVIVE
(conjugated estrogens/bazedoxifene)
DYNASTAT
(parecoxib)
ECALTA
(anidulafungin)
EDRONAX
(reboxetine)
ELIQUIS (CO-PROMOTED BMS)
(apixaban)
ELVORINE
(levofolinate)
ENBREL
(etanercept)
ESTRACYT
(estramustine phosphate)
FARMORUBICINE
(epirubicine hydrochloride)
FRAGMIN
(dalteparin sodium)
FSME-IMMUN
(tick-borne encephalitis vaccine, whole virus, inactivated)
GABBRORAL
(paromomycine)
GEMCITABINE HOSPIRA
(gemcitabine)
GENOTONORM
(somatropin)
GLIBENESE
(glipizide)
HARMONET
(gestodene, ethinyl estradiol)
IBRANCE
(palbociclib)
INFLECTRA
(infliximab)
INLYTA
(axitinib)
IRINOTECAN HOSPIRA
(irinotecan hydrochloride)
ISUPREL
(isoprenaline hydrochloride)
LEDERTREXATE
(methotrexate)
LEVOPHED
(norepinephrine bitartrate)
LINCOCIN
(lincomycine)
LORVIQUA ▼
(lorlatinib)
LOSARTAN PFIZER
(losartan potassium)
LOWETTE
(levonorgestrel, ethinyl estradiol)
LYSANXIA
(prazepam)
MEDROL
(methylprednisolone)
MINULET
(gestodene, ethinyl estradiol)
MYCOBUTIN
(rifabutin)
MYLOTARG
(gemtuzumab)
NEISVAC-C
(meningococcal group C polysaccharide conjugate vaccine adsorbed)
NGENLA ▼
(somatrogon)
NIMENRIX
(meningococcal group ACWY polysaccharide conjugate vaccine adsorbed)
NIVESTIM
(filgrastim)
PACLITAXEL HOSPIRA
(paclitaxel)
PAMIDRONATE HOSPIRA
(pamidronate disodium)
PAXLOVID ▼
(nirmatrelvir/ritonavir)
PREPIDIL
(dinoprostone)
PREVENAR 13
(pneumococcal polysaccharide conjugate vaccine (13-valent, adsorbed))
PROSTIN 15M
(carboprost)
PROSTIN E2
(dinoprostone)
PROSTIN VR
(alprostadil)
PROVERA
(medroxyprogesterone acetate)
RAPAMUNE
(sirolimus)
REFACTO AF
(moroctocog alfa)
SALAZOPYRINE
(sulfasalazine)
SAYANA
(medroxyprogesterone acetate)
SAYANA PRESS
(medroxyprogesterone acetate)
SELECTOL
(celiprolol)
SOLU-CORTEF
(hydrocortisone)
SOLU-MEDROL
(methylprednisolone)
SOMAVERT
(pegvisomant)
SOSTILAR
(cabergoline)
STAQUIS ▼
(crisaborole)
STEDIRIL 30
(levonorgestrel, ethinyl estradiol)
SUTENT
(sunitinib)
TALZENNA ▼
(talazoparib)
TEMESTA
(lorazepam)
TERRA-CORTRIL
(hydrocortisone oxytetracycline)
TERRA-CORTRIL POLYMYXINE B
(oxytetracycline, hydrocortisone, polymyxine B)
TERRAMYCINE + POLYMYXINE B
(oxytetracycline, polymyxine B)
TOMUDEX
(raltitrexed)
TOVIAZ
(fesoterodine fumarate)
TRAZIMERA ▼
(trastuzumab)
TRI-MINULET
(gestodene, ethinyl estradiol)
TRINORDIOL
(levonorgestrel, ethinyl estradiol)
TRUMENBA
(meningococcal serogroup B vaccine)
TYGACIL
(tigecycline)
VESIERRA
( esketamine hydrochloride)
VFEND
(voriconazole)
VIBRATAB
(doxycycline)
VIZIMPRO ▼
(dacomitinib)
VYDURA ▼
(rimegepant)
VYNDAQEL ▼
(tafamidis meglumine)
ZAVEDOS
(idarubicine HCl)
ZAVICEFTA
(ceftazidime, avibactam sodium)
ZINFORO
(ceftaroline fosamil acetic acid solvate monohydrate)
ZIRABEV ▼
(bevacizumab)
ZITHROMAX
(azithromycin)
ZYVOXID
(linezolid)
0-9
a
b
c
d
e
f
g
h
i
j
k
l
m
n
o
p
q
r
s
t
u
v
w
x
y
z
Last updated: 06/01/2023