GlaxoSmithKline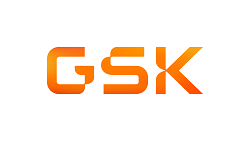 About
La mission de GSK est d'aider tout un chacun à être plus actif, à se sentir mieux et à vivre plus longtemps.

De missie van GSK is om iedereen te helpen actiever te zijn, zich beter te voelen en langer te leven.

Address
Avenue Pascal, 2-4-6
1300 Wavre
België/Belgique

Contact details
Medical Information phone number
+32 10 85 52 00
Medical Information email
be.medinfo@gsk.com
Adverse events and product complaints
Veuillez signaler les effets indésirables au Centre Belge de Pharmacovigilance pour les médicaments à usage Humain de l'Agence Fédérale des Médicaments et des Produits de Santé adversedrugreactions@afmps.be ou via la 'fiche jaune' disponible sur www.fagg-afmps.be ou à ViiV Healthcare sprl/bvba 010/85 65 00.

Gelieve bijwerkingen te melden aan het Belgisch Centrum voor Geneesmiddelenbewaking voor geneesmiddelen voor Humaan gebruik van het Federaal Agentschap voor Geneesmiddelen en Gezondheidsproducten adversedrugreactions@afmps.be of via de 'gele fiche' beschikbaar op www.fagg-afmps.be of aan ViiV Healthcare sprl/bvba 010/85 65 00.



Adverse event phone number
+32 10 85 52 00
Adverse event email
be.medinfo@gsk.com
Twitter
https://twitter.com/GSK
Facebook
https://www.facebook.com/GSK
LinkedIn
https://www.linkedin.com/company/glaxosmithkline/
Company Website
https://be.gsk.com
GSK products
Medicinal products marked with▼are subject to additional monitoring. This will allow quick identification of new safety information. You can help by reporting any side effects you may get.
0-9
a
b
c
d
e
f
g
h
i
j
k
l
m
n
o
p
q
r
s
t
u
v
w
x
y
z
ALPHARIX-TETRA
(Quadrivalent influenza inactivated vaccine (Dresden Origin))
ANORO ELLIPTA ▼
(Umeclidinium, Vilanterol)
AUGMENTIN
(Amoxicillin, Clavulanic)
AVAMYS
(Fluticasone Furoate)
AVODART
(Dutasteride)
BACTROBAN
(Mupirocin)
BENLYSTA ▼
(Belimumab)
BETNELAN
(Betamethasone 17-valerate)
BEXSERO
(Meningococcal Group B Vaccine)
BOOSTRIX
(Tetanus_Reduced_Diphtheria_Acellular Pertussis Vaccine)
BOOSTRIX POLIO
(dTpa-IPV_)
CELSENTRI
(Maraviroc)
CERVARIX
(HPV 16-18)
CLAMOXYL
(Amoxicillin)
COMBIVIR
(Lamivudine, Zidovudine)
COMBODART
(Dutasteride, Tamsulosin)
DARAPRIM
(Pyrimethamine)
DERMOVATE
(Clobetasol Propionate)
DOVATO
(Dolutegravir, Lamivudine)
ENGERIX B
(Hepatitis B vaccine recombinant)
FENDRIX
(Fendrix (Hepatitis B (rDNA) vaccine (adsorbed and adjuvanted)))
FLIXONASE AQUA
(Fluticasone Propionate_Nasal Drops)
FLIXOTIDE DISKUS
(Fluticasone Propionate_Diskus)
FLIXOTIDE INHALER
(Fluticasone Propionate_HFA)
FLOLAN
(Epoprostenol)
HAVRIX
(Hepatitis A vaccine)
IMITREX
(Sumatriptan)
INCRUSE ELLIPTA ▼
(Umeclidinium Bromide)
JULUCA ▼
(Dolutegravir, Rilpivirine)
KIVEXA
(Abacavir, Lamivudine)
LAMICTAL_LAMBIPOL
(Lamotrigine)
MALARONE
(Atovaquone, Proguanil)
MENVEO
(Meningococcal (Groups A, C, Y and W-135) - CRM197 Conjugate Vaccine)
PRIORIX
(MMR live attenuated vaccine)
RELVAR ELLIPTA
(Fluticasone Furoate, Vilanterol)
REQUIP
(Ropinirole)
RETROVIR
(Zidovudine)
ROTARIX ORAL SUSPENSION
(Rotavirus vaccine liquid)
SERETIDE DISKUS
(Fluticasone Propionate, Salmeterol_Diskus)
SERETIDE METERED DOSE INHALER
(Fluticasone Propionate, Salmeterol_HFA)
SEREVENT DISKUS
(Salmeterol)
SEREVENT EVOHALER
(Salmeterol HFA)
SEROXAT
(Paroxetine)
SHINGRIX ▼
(Herpes Zoster Subunit Vaccine)
SYNFLORIX
(10 valent NTHI conjugate vaccine)
TELZIR
(Fosamprenavir)
TIVICAY
(Dolutegravir)
TRELEGY ELLIPTA ▼
(Fluticasone Furoate, Umeclidinium, Vilanterol)
TRIUMEQ
(Dolutegravir, Abacavir, Lamivudine)
TRIZIVIR
(Abacavir, Lamivudine, Zidovudine)
TWINRIX
(Hepatitis A/Hepatitis B Vaccine)
TWINRIX PAEDIATRIC
(Hepatitis A/Hepatitis B Pediatric Vaccine)
VARILRIX
(Varicella Live attenuated vaccine)
VENTOLIN
(Salbutamol)
VOCABRIA ▼
(Cabotegravir)
VOLIBRIS
(Ambrisentan)
WELLBUTRIN XR
(Bupropion Hydrochloride_extended release)
ZALVOR
(Permethrin)
ZEFFIX
(Lamivudine)
ZEJULA ▼
(Niraparib)
ZELITREX
(Valacyclovir Hydrochloride)
ZIAGEN
(Abacavir)
ZINACEF
(Cefuroxime Sodium)
ZINNAT
(Cefuroxime Axetil)
ZOVIRAX
(Acyclovir)
ZYBAN
(Bupropion Hydrochloride_sustained release)
0-9
a
b
c
d
e
f
g
h
i
j
k
l
m
n
o
p
q
r
s
t
u
v
w
x
y
z
Last updated: 23/12/2021