S.A. Eli Lilly Benelux N.V.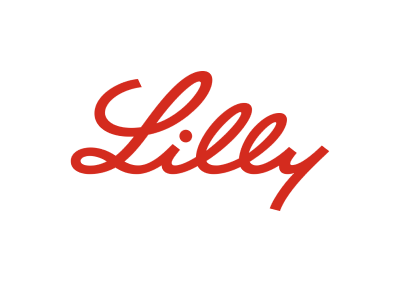 About
Lilly est présente en Belgique depuis 1969, en tant qu'entreprise de santé à dimension internationale au service des patients et des professionnels de santé.
Notre mission consiste à fournir des réponses qui comptent grâce à des médicaments novateurs, une information de qualité ainsi qu'un soutien permanent à nos patients et aux prestataires de soins. Nous voulons apporter et développer des traitements capables de procurer une meilleure qualité de vie et une espérance de vie prolongée. Nous cherchons à répondre à des besoins encore non satisfaits et qui apportent un nouvel espoir aux patients en attente de solutions thérapeutiques, afin de les aider à vivre une vie plus longue, plus saine et plus active.

Lilly is sinds 1969 aanwezig in België als internationale gezondheidsonderneming ten dienste van patiënten en zorgverstrekkers.
Onze missie bestaat erin om oplossingen aan te reiken die ertoe doen, in de vorm van vernieuwende geneesmiddelen, kwalitatieve informatie en een permanente ondersteuning van patiënten en zorgverstrekkers. Wij willen behandelingen ontwikkelen die zowel de levenskwaliteit als de levensverwachting kunnen verhogen. Wij zetten alles op alles om tegemoet te kunnen komen aan nog niet vervulde behoeften van patiënten die wachten op een remedie voor hun ziekte, om ze nieuwe hoop te geven en hen te helpen een langer, gezonder en actiever leven te leiden.

PP-MG-BE-0052
Address
Markiesstraat 1/4B Rue du Marquis
B - 1000 Brussel/Bruxelles

Eli Lilly Benelux products
Medicinal products marked with▼are subject to additional monitoring. This will allow quick identification of new safety information. You can help by reporting any side effects you may get.
0-9
a
b
c
d
e
f
g
h
i
j
k
l
m
n
o
p
q
r
s
t
u
v
w
x
y
z
Abasaglar®
(insuline glargine)
Adcirca®
(tadalafil)
Cialis®
(tadalafil)
Cymbalta®
(duloxetine)
Emgality® ▼
(galcanezumab)
Humalog® 100 UI/ml
(insuline lispro)
Humalog® 100 UI/ml Junior KwikPen
(insuline lispro)
Humalog® 200 UI/ml KwikPen
(insuline lispro)
Humalog® MIX 25 100 UI/ml
(insuline lispro)
Humalog® MIX 50 100 UI/ml
(insuline lispro)
Humatrope®
(somatropine)
Humuline® 30/70
(insuline humaine/humaan insuline)
Humuline® NPH
(insuline humaine/humaan insuline)
Humuline® Regular
(insuline humaine/humaan insuline)
Lyumjev® ▼
(insuline lispro)
Retsevmo® ▼
(selpercatinib)
Tadalafil Lilly
(tadalafil)
Taltz®
(ixekizumab)
Verzenios® ▼
(abemaciclib)
0-9
a
b
c
d
e
f
g
h
i
j
k
l
m
n
o
p
q
r
s
t
u
v
w
x
y
z
Last updated: 25/11/2021