GlaxoSmithKline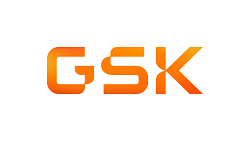 About
Wir sind ein weltweit führendes, forschungsorientiertes Unternehmen im Gesundheitsbereich und entwickeln eine breite Palette innovativer Arzneimittel und Impfstoffe. Unser Anspruch ist es, die Lebensqualität der Menschen zu verbessern, indem wir ihnen ein aktiveres, längeres und gesünderes Leben ermöglichen.

Nous sommes un leader mondial du secteur de la santé et une entreprise axée sur la recherche. Nous développons un large éventail de médicaments et vaccins innovants. Notre objectif: améliorer la qualité de vie des gens en leur permettant de mener une vie active, plus longue et plus saine.

Address
Talstrasse 3 - 5
CH-3053 Münchenbuchsee
Schweiz
Deutsch: https://gskpro.com/de-ch/
Français: https://gskpro.com/fr-ch/

Contact details
Medical Information phone number
+41 31 862 21 11
Hours of operation
Montag - Freitag: 8:00 - 12:00 und 13:30 - 16:00
Medical Information website
https://gskpro.com/de-ch/
Medical Information email
pv.swiss@gsk.com
Adverse events and product complaints
"GSK überwacht die Sicherheit ihrer Arzneimittel routinemässig. Das beinhaltet sowohl die Überprüfung von sicherheitsrelevanten Daten aus klinischen Studien als auch die Erfassung und Analyse von Fallberichten zu vermuteten unerwünschten Arzneimittelwirkungen mit unseren im Markt erhältlichen Medikamenten. Diese Informationen tragen zur kontinuierlichen Überwachung der Sicherheit unserer Produkte bei. Sollten Sie eine unerwünschte Arzneimittelwirkung mit einem unserer Medikamente beobachten, bitten wir Sie, diese der zuständigen Schweizer Behörde (www.swissmedic.ch) zu melden. Sie können uns auch direkt über die Emailadresse pv.swiss@gsk.com oder unter der Telefonnummer 031 862 21 11 kontaktieren. Wir werden Ihre Meldung dann umgehend und entsprechend der gesetzlichen Vorgaben bearbeiten.

GSK surveille la sécurité de ses médicaments de manière routinière. Cela comprend aussi bien le contrôle des données relatives à la sécurité issues d'études cliniques que l'enregistrement et l'analyse des rapports sur d'éventuels effets indésirables survenus avec nos médicaments disponibles sur le marché. Ces informations contribuent à la surveillance continue de la sécurité de nos produits. Si vous deviez observer un effet indésirable dû à l'un de nos médicaments, nous vous prions de le signaler à l'autorité suisse compétente (www.swissmedic.ch). Par ailleurs, vous pouvez aussi nous contacter directement à l'adresse e-mail pv.swiss@gsk.com ou au numéro de téléphone 031 862 21 11. Nous traiterons alors votre annonce sans délai et conformément aux directives légales."

Adverse event phone number
+41 31 862 21 11
Adverse event email
pv.swiss@gsk.com
Twitter
https://twitter.com/GSK
Facebook
https://www.facebook.com/GSK
LinkedIn
https://www.linkedin.com/company/glaxosmithkline/
Company Website
https://www.glaxosmithkline.ch/
GSK products
Medicinal products marked with▼are subject to additional monitoring. This will allow quick identification of new safety information. You can help by reporting any side effects you may get.
0-9
a
b
c
d
e
f
g
h
i
j
k
l
m
n
o
p
q
r
s
t
u
v
w
x
y
z
ADARTREL, REQUIP
(Ropinirol / Ropinirole)
ADCIRCA
(Tadalafil / Tadalafil)
ANORO ELLIPTA
(Umeclidinium / Uméclidinium , Vilanterol / vilantérol)
ARNUITY ELLIPTA
(Fluticasonfuroat / Furoate de fluticasone )
AUGMENTIN
(Amoxicillin / Amoxicilline, Clavulansäure / acide clavulanique)
AVAMYS
(Fluticasonfuroat / Furoate de fluticasone)
AVODART
(Dutasterid / Dutastéride)
AXOTIDE
(Fluticason-propionat / propionate de fluticasone )
BACTROBAN
(Mupirocin / Mupirocine)
BENLYSTA IV
(Belimumab)
BENLYSTA SC
(Belimumab)
BETNOVATE
(Betamethason-17-valerat / 17-valérate de bétaméthasone)
BETNOVATE C
(Betamethason-17-valerat, Clioquinol / 17-valérate de bétaméthasone, clioquinol)
BEXSERO
(Multikomponenten-Impfstoff gegen Meningokokken der Serogruppe B, rekombinant, adsorbiert / vaccin à composants multiples contre les méningocoques du sérogroupe B, recombinant, adsorbé)
BIOPSY PUNCH_CURETTE
(Biopsy Punch, Curette)
BOOSTRIX
(DTPa (mit reduziertem Antigengehalt)/ vaccin DTPa (à teneur réduite en antigènes))
BOOSTRIX POLIO
(DTPa- Poliomyelitis (inaktiviert)-Adsorbatimpfstoff (mit reduziertem Antigengehalt), vaccin DTPa et poliomyélitique inactivé adsorbé (à teneur réduite en antigènes))
CUTIVATE
(Fluticason-propionat / propionate de fluticasone )
DARAPRIM
(Pyrimethamin / Pyriméthamine)
DERMOVATE
(Clobetasolpropionat / propionate de clobétasol)
DEROXAT
(Paroxetin / paroxétine)
DUAC
(Clindamycin / Clindamycine, , Benzoylperoxid / peroxyde de benzoyle)
DUODART
(Dutasteride / dutastéride, , Tamsulosin / tamsulosine)
EMOVATE
(Clobetason-17-butyrat / 17-butyrate de clobétasone )
ENGERIX-B
(Hepatitis B-Impfstoff / vaccin contre l'hépatite B)
FLUARIX TETRA
(Tetravalenter Grippeimpfstoff / vaccin grippal tétravalent)
FLUTINASE POLYNEX
(Fluticason-propionat / propionate de fluticasone )
FORTAM
(Ceftazidim / ceftazidime)
HAVRIX
(Hepatitis A-Impfstoff / vaccin contre l'hépatite A)
HIBERIX
(Haemophilus influenzae Typ B (Hib)-Impfstoff / vaccin Haemophilus influenzae de type b (Hib))
IMIGRAN
(Sumatriptan / sumatriptan)
INCRUSE ELLIPTA
(Umeclidiniumbromid / bromure d'uméclidinium)
INFANRIX DTPA-IPV
(Impfstoff DTPa-IPV/ vaccin combiné DTPa-IPV)
INFANRIX DTPA-IPV+HIB
(Impfstoff DTPa-IPV/Hib/ DTPa-IPV/Hib)
INFANRIX HEXA
(Impfstoff DTPa-Hepatitis B-IPV/Hib/ vaccin combiné DTPa-hépatite B-IPV-Hib)
INTEGRILIN
(Eptifibatid / eptifibatide)
LAMICTAL
(Lamotrigin / lamotrigine)
MALARONE
(Atovaquon / atovaquone, Proguanil / proguanil)
MENVEO
(Meningokokken Gruppen A-, C-, W-135- und Y-Konjugat Impfstoff, vaccin méningococcique des groupes A,C,W-135 et Y conjugué)
NARAMIG
(Naratriptan / naratriptan)
NUCALA
(Mepolizumab / mépolizumab)
PRIORIX
(Masern-Mumps-Röteln-Lebendimpfstoff/ vaccin vivant contre la rougeole, les oreillons et la rubéole)
PRIORIX TETRA
(Masern-Mumps-Röteln-Varizellen-Lebendimpfstoff , vaccin vivant contre la rougeole, les oreillons, la rubéole et la varicelle)
RELENZA
(Zanamivir /zanamivir)
RELVAR ELLIPTA
(Fluticasonfuroat / Furoate de fluticasone , Vilanterol / vilantérol)
ROTARIX LIQUID
(Rotavirus-Impfstoff zur oralen Anwendung / vaccin contre le rotavirus pour administration orale)
SEBIPROX
(Ciclopirox-Olamin / ciclopirox olamine )
SERETIDE
(Fluticason-propionat / propionate de fluticasone , Salmeterol / salmétérol)
SEREVENT
(Salmeterol / salmétérol)
SHINGRIX ▼
(Herpes-Zoster-Impfstoff, rekombinant, adjuvantiert / vaccin contre le zona, recombinant, avec adjuvant)
TOCTINO
(Alitretinoin / alitrétinoïne)
TRELEGY ELLIPTA
(Fluticasonfuroat / Furoate de fluticasone, Vilanterol / vilantérol, Umeclidinium / uméclidinium)
TWINRIX 720/20
(kombinierter Hepatitis A- und Hepatitis B-Impfstoff / vaccin combiné de l'hépatite A et l'hépatite B)
VALTREX
(Valaciclovir / valaciclovir)
VARILRIX
(Varizellen-Lebendimpfstoff, abgeschwächt / vaccin vivant (atténué) contre la varicelle)
VENTOLIN
(Salbutamol / salbutamol)
VOLIBRIS
(Ambrisentan / ambrisentan)
WELLBUTRIN XR
(Bupropion / bupropion)
WELLVONE
(Atovaquon / atovaquone)
ZEFFIX
(Lamivudin / lamivudine)
ZEJULA
(Niraparib / niraparib)
ZENTEL
(Albendazol / albendazole)
ZINACEF
(Cefuroxim / céfuroxime)
ZINAT
(Cefuroximaxetil / céfuroxime axétil)
ZOVIRAX
(Aciclovir / aciclovir)
ZYBAN
(Bupropion / bupropion)
0-9
a
b
c
d
e
f
g
h
i
j
k
l
m
n
o
p
q
r
s
t
u
v
w
x
y
z
Last updated: 22/03/2022