Lilly Deutschland GmbH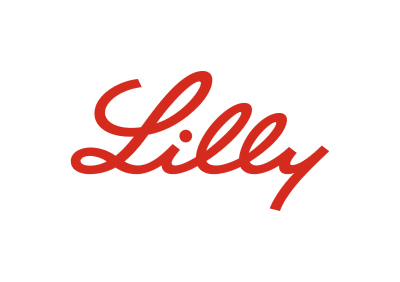 About
Wir bei Lilly wollen das alltägliche Leben der Menschen positiv beeinflussen – durch die Erforschung von Medikamenten, durch ein besseres Verständnis für den Umgang mit Krankheiten und durch Unterstützung von kranken Menschen sowie ihren Familien und Freunden. Unsere Arbeit – angefangen bei der Entdeckung, Entwicklung, Herstellung und dem Vertrieb von Arzneimitteln bis hin zu Patientenprogrammen sowie ehrenamtlichen Initiativen – spiegelt unsere Tradition wider: Fürsorge und Forschergeist miteinander zu verbinden, um das Leben von Menschen weltweit besser zu machen oder zu vereinfachen.

Seit unserer Gründung haben wir mit großem Pioniergeist immer wieder bedeutende Durchbrüche erzielt, wie zum Beispiel beim Insulin, bei Polio-Impfstoffen oder der Behandlung von psychischen Erkrankungen. Und wir haben uns dafür eingesetzt, dass diese Entdeckungen weltweit auch bei den Menschen ankommen, die sie am dringendsten benötigen. Das Leben von Menschen verbessern oder erleichtern – seien es Patienten, Angehörige, Ärzte, Pflege-personal oder Dienstleister im Gesundheitswesen – das ist unser Versprechen, für das jeder einzelne Lilly-Mitarbeiter entschlossen eintritt.
Address
Werner-Reimers-Str. 2-4
D-61352 Bad Homburg

Lilly products
Medicinal products marked with▼are subject to additional monitoring. This will allow quick identification of new safety information. You can help by reporting any side effects you may get.
0-9
a
b
c
d
e
f
g
h
i
j
k
l
m
n
o
p
q
r
s
t
u
v
w
x
y
z
Abasaglar®
(Insulin glargin)
Baqsimi®
(Glukagon Nasenpulver)
Cialis®
(Tadalafil)
Cymbalta®
(Duloxetin)
Duloxetin® Lilly
(Duloxetin)
Emgality ® ▼
(Galcanezumab)
Humalog®
(Insulin lispro)
Humatrope®
(Somatropin)
Jardiance®
(Empagliflozin)
Lyumjev ▼
(Insulin Lispro)
Verzenios® ▼
(Abemaciclib)
Zypadhera®
(Olanzapinpamoat)
0-9
a
b
c
d
e
f
g
h
i
j
k
l
m
n
o
p
q
r
s
t
u
v
w
x
y
z
Last updated: 07/12/2021