Sanofi-aventis S.A.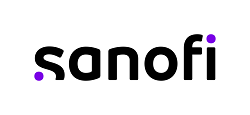 About
Somos una empresa biofarmacéutica global centrada en la salud de las personas. Desde la prevención hasta el tratamiento, transformamos innovaciones científicas en soluciones sanitarias en los campos de las vacunas, las enfermedades raras, la esclerosis múltiple, la oncología, la inmunología, las enfermedades cardiovasculares, la diabetes y el cuidado personal.
Address
Edificio Torre Diagonal Mar - C/ Josep Pla, 2, 4ª planta
08019 Barcelona

Contact details
Medical Information phone number
900 103 225 ext. 3
Hours of operation
Días laborables de 9-18 h (Lunes-Jueves) y de 9-14 h (Viernes) Para el resto de horas se puede dejar un mensaje que se responderá al siguiente día laborable.
Medical Information website
https://www.vigimed.es/
Adverse events and product complaints
Si tiene un efecto adverso relacionado con algún producto de Sanofi, o cualquier otra información relacionada con la seguridad de algún producto de la compañía, como exposición durante el embarazo o la lactancia, falta de eficacia, error de medicación, mal uso, sobredosis o uso fuera de indicación, le rogamos que se pongas en contacto con el Departamento de Farmacovigilancia de Sanofi a través del tfno. 934 859 649. Si tiene una emergencia médica, debe contactar con un profesional médico o con una unidad de emergencias médicas.
Adverse event phone number
934 859 649
Company website
https://www.sanofi.es/es
Twitter
https://twitter.com/SanofiES
LinkedIn
https://www.linkedin.com/company/sanofi
YouTube
https://www.youtube.com/channel/UCWHB_3rFodpR1AKtVGpLhOA
Last updated: 29/11/2021