Sanofi-aventis S.A.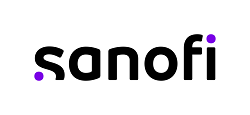 About
En Sanofi estamos al lado de las personas que lo necesitan, convirtiéndonos en sus compañeros de viaje. Muchos pacientes dependen de nosotros. Nuestro objetivo es proteger, facilitar y dar apoyo a todas esas personas que se enfrentan a retos sanitarios y ayudarles a que tengan la mejor calidad de vida posible.
Address
Edificio Torre Diagonal Mar - C/ Josep Pla, 2, 4ª planta
08019 Barcelona

Contact details
Medical Information phone number
900 103 225 - 934 859 400
Hours of operation
Días laborables de 9-18 h (Lunes-Jueves) y de 9-14 h (Viernes) Para el resto de horas se puede dejar un mensaje que se responderá al siguiente día laborable.
Medical Information website
https://www.vigimed.es/
Adverse events and product complaints
Si tienes un efecto adverso relacionado con algún producto de Sanofi, o cualquier otra información relacionada con la seguridad de algún producto de la compañía, como exposición durante el embarazo o la lactancia, falta de eficacia, error de medicación, mal uso, sobredosis o uso fuera de indicación, te rogamos que te pongas en contacto con el Departamento de Farmacovigilancia de Sanofi a través del telf. 934 859 649. Si tienes una emergencia médica, debes contactar con un profesional médico o con una unidad de emergencias médicas.
Adverse event phone number
934 859 649
Company website
https://www.sanofi.es/es
Twitter
https://twitter.com/SanofiES
LinkedIn
https://www.linkedin.com/company/sanofi
YouTube
https://www.youtube.com/channel/UCWHB_3rFodpR1AKtVGpLhOA
Last updated: 26/02/2020