Takeda Farmacéutica España, S.L.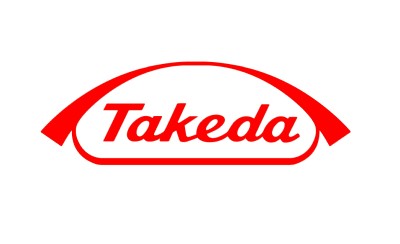 About
Takeda es una compañía biofarmacéutica internacional centrada en los pacientes, basada en valores e impulsada por nuestra I+D, que está comprometida con brindar una mejor salud y un futuro mejor a personas de todo el mundo. Nuestra pasión y la búsqueda de tratamientos que potencialmente pueden cambiar la vida de los pacientes están profundamente arraigadas en nuestros casi 240 años de sólida historia en Japón.
Address
Torre Europa
Paseo de la Castellana, 95, Planta 22
28046 Madrid

Contact details
Medical Information phone number
+34 90 094 76 18
Medical Information website
https://www.globalmedical.takeda.com/
Medical Information email
medinfoEMEA@takeda.com
Adverse events and product complaints
Si experimenta cualquier tipo de efecto adverso, consulte a su médico, farmacéutico o enfermero, incluso si se trata de posibles efectos adversos que no aparecen en este prospecto. También puede comunicarlos directamente a través del Sistema Español de Farmacovigilancia de Medicamentos de Uso Humano: www.notificaRAM.es

Mediante la comunicación de efectos adversos usted puede contribuir a proporcionar más información sobre la seguridad de este medicamento.
Adverse event phone number
+34 91 790 42 22
Company Website
https://www.takeda.com/es-es/
Takeda products
Medicinal products marked with▼are subject to additional monitoring. This will allow quick identification of new safety information. You can help by reporting any side effects you may get.
0-9
a
b
c
d
e
f
g
h
i
j
k
l
m
n
o
p
q
r
s
t
u
v
w
x
y
z
Adcetris® ▼
(brentuximab vedotina)
Alofisel® ▼
(darvadstrocel)
Alunbrig® ▼
(brigatinib)
Anagastra®
(pantoprazol sódico sesquihidrato)
Bemolán®
(magaldrato)
Bosporón®
(lornoxicam)
Bosporón® Rapid
(lornoxicam)
Glubrava®
(pioglitazona, metformina hidrocloruro)
Instanyl®
(fentanilo citrato)
Ninlaro® (not commercialized) ▼
(ixazomib)
Opiren® Flas
(lansoprazol)
Pantecta®
(pantoprazol sodico sesquihidrato)
Ulcotenal®
(pantoprazol sodico sesquihidrato)
0-9
a
b
c
d
e
f
g
h
i
j
k
l
m
n
o
p
q
r
s
t
u
v
w
x
y
z
Last updated: 17/11/2022