GlaxoSmithKline S.A.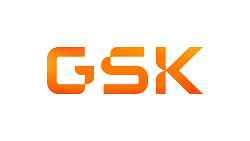 About
"Una compañía farmacéutica guiada por la ciencia y la innovación responsable cuyo propósito es ayudar a las personas a hacer más, sentirse mejor y vivir más tiempo
Nuestro objetivo es convertirnos en una de las empresas farmacéuticas más innovadoras, con mayor rendimiento y que genere más confianza.
Contamos con 3 negocios globales que investigan, desarrollan y producen fármacos, vacunas y productos para el cuidado diario de la salud innovadores.

Ofrecemos productos de calidad para el cuidado de la salud a tantas personas como sea posible, con nuestros conocimientos científicos y técnicos, y el talento de nuestra gente.

Nuestros valores y expectativas guían nuestra actividad diaria y son una parte fundamental de la cultura de GSK.
Nuestros valores: Foco en el paciente/ Consumidor, Transparencia, Respeto, Integridad
Nuestras expectativas: Coraje, Responsabilidad, Desarrollo, Trabajo en equipo"

Address
Severo Ochoa, 2, Parque Tecnológico de Madrid, 28760 Tres Cantos (Madrid).

GSK products
Medicinal products marked with▼are subject to additional monitoring. This will allow quick identification of new safety information. You can help by reporting any side effects you may get.
0-9
a
b
c
d
e
f
g
h
i
j
k
l
m
n
o
p
q
r
s
t
u
v
w
x
y
z
ADARTREL
(ropinirole)
ANASMA ACCUHALER
(fluticasone propionate, salmeterol_diskus)
ANASMA INHALER
(fluticasone propionate, salmeterol_HFA)
ANORO ELLIPTA ▼
(umeclidinium , vilanterol)
AUGMENTINE
(amoxicillin, clavulanic acid)
AVAMYS
(fluticasone furoate_intranasal)
AVIDART
(dutasteride)
BACTROBAN
(mupirocin)
BECLOFORTE
(beclometasone_inhalation aerosol)
BECOTIDE
(Beclometasone_Inhalation aerosol)
BEGLAN ACCUHALER
(salmeterol)
BEGLAN INHALER
(salmeterol)
BENLYSTA ▼
(belimumab)
BETAMICAN ACCUHALER
(Salmeterol)
BETAMICAN INHALER
(Salmeterol)
BEXSERO
(meningococcal group B vaccine)
BOOSTRIX POLIO SUSPENSION INYECTABLE EN JERINGA PRECARGADA
(Tetanus_Reduced_Diphtheria_Acellular Pertussis Vaccine, Poliomyelitis (inactivated))
BOOSTRIX SUSPENSION INYECTABLE EN JERINGA PRECARGADA
(tetanus_reduced_diphtheria_acellular pertussis vaccine)
CELSENTRI
(maraviroc)
CERVARIX
(hpv 16-18 vaccine)
CLAMOXYL
(amoxicillin)
COMBIVIR
(lamivudine, zidovudine)
CRISOMET
(lamotrigine)
DARAPRIM
(pyrimethamine)
DOVATO
(Dolutegravir, lamivudine)
DUAC
(clindamycin, benzoyl peroxide)
DUODART
(dutasteride, tamsulosin)
ELONTRIL
(bupropion)
ENGERIX B
(hepatitis b vaccine recombinant)
EPIVIR
(lamivudine)
ESKAZOLE
(albendazole)
FENDRIX
(Hepatitis b (rDNA) vaccine (adsorbed and adjuvanted)))
FLIXONASE
(fluticasone propionate )
FLIXOTIDE ACCUHALER
(fluticasone propionate)
FLIXOTIDE INHALER
(fluticasone propionate_HFA)
FLOLAN
(epoprostenol)
FLUARIX TETRA SUSPENSION INYECTABLE EN JERINGA PRECARGADA
(quadrivalent influenza inactivated vaccine (Dresden origin))
FLUSONAL ACCUHALER
(Fluticasone Propionate_Diskus)
FLUSONAL INHALER
(Fluticasone Propionate_HFA)
FROSINOR
(paroxetine)
HAVRIX
(hepatitis a vaccine (inactivated))
IMIGRAM NEO
(Sumatriptan)
IMIGRAN
(sumatriptan)
INALACOR ACCUHALER
(Fluticasone Propionate_Diskus)
INALACOR INHALER
(Fluticasone Propionate_HFA)
INALADUO ACCUHALER
(Fluticasone Propionate+Salmeterol_Diskus)
INALADUO INHALER
(Fluticasone Propionate+Salmeterol_HFA)
INASPIR ACCUHALER
(Salmeterol)
INASPIR INHALER
(Salmeterol)
INCRUSE ELLIPTA ▼
(umeclidinium bromide)
INFANRIX HEXA
(dtpa-hbv-ipv+hib vaccine)
INTEGRILIN
(eptifibatide)
JULUCA ▼
(dolutegravir, rilpivirine)
KIVEXA
(abacavir, lamivudine)
LABILENO
(Lamotrigine)
LACIMEN
(Lacidipine)
LACIPIL
(Lacidipine)
LACTISONA
(hydrocortisone)
LAMICTAL
(Lamotrigine)
MALARONE
(atovaquone, proguanil)
MENJUGATE
(meningococcal group C- CRM 97 conjugate vaccine)
MENVEO
(meningococcal (groups A,C,Y and W-135)- CRM197 conjugate vaccine)
MOTIVAN
(Paroxetine)
PLASIMINE
(Mupirocin)
PLUSVENT ACCUHALER
(Fluticasone Propionate+Salmeterol_Diskus)
PLUSVENT INHALER
(Fluticasone Propionate+Salmeterol_HFA)
PRIORIX
(MMR live attenuated vaccine)
PRIORIX TETRA
(MMRV live attenuated vaccine)
RELENZA
(Zanamivir)
RELVAR ELLIPTA
(fluticasone furoate, vilanterol)
REQUIP
(Ropinirole)
RETROVIR
(zidovudine)
ROTARIX ORAL SUSPENSION
(rotavirus vaccine liquid)
SEBIPROX
(ciclopirox)
SERETIDE ACCUHALER
(Fluticasone Propionate+Salmeterol_Diskus)
SERETIDE INHALER
(Fluticasone Propionate+Salmeterol_HFA)
SEREVENT ACCUHALER
(Salmeterol)
SEREVENT INHALER
(Salmeterol)
SEROXAT
(Paroxetine)
SHINGRIX ▼
(herpes zoster vaccine (recombinant, adjuvanted))
SYNFLORIX
(10 valent NTHI conjugate vaccine)
TELZIR
(fosamprenavir)
TIVICAY
(dolutegravir)
TOCTINO ▼
(alitretinoin)
TRELEGY ELLIPTA ▼
(fluticasone furoate, umeclidinium, vilanterol)
TRIALONA ACCUHALER
(Fluticasone Propionate_Diskus)
TRIALONA INHALER
(Fluticasone Propionate_HFA)
TRIUMEQ
(abacavir, dolutegravir, lamivudine)
TRIZIVIR
(abacavir, lamivudine, zidovudine)
TWINRIX ADULT
(hepatitis A vaccine, hepatitis B vaccine)
TWINRIX PAEDIATRIC
(hepatitis A vaccine, hepatitis B pediatric vaccine)
VALTREX
(valacyclovir)
VARILRIX
(varicella live attenuated vaccine)
VENTOLIN
(salbutamol)
VOLIBRIS
(ambrisentan)
ZEFFIX
(lamivudine_hep B)
ZEJULA ▼
(niraparib )
ZIAGEN
(abacavir)
ZINNAT
(cefuroxime axetil)
ZOVIRAX
(acyclovir)
ZYNTABAC
(bupropion hydrochloride )
0-9
a
b
c
d
e
f
g
h
i
j
k
l
m
n
o
p
q
r
s
t
u
v
w
x
y
z
Last updated: 24/08/2021