Pfizer S.L.U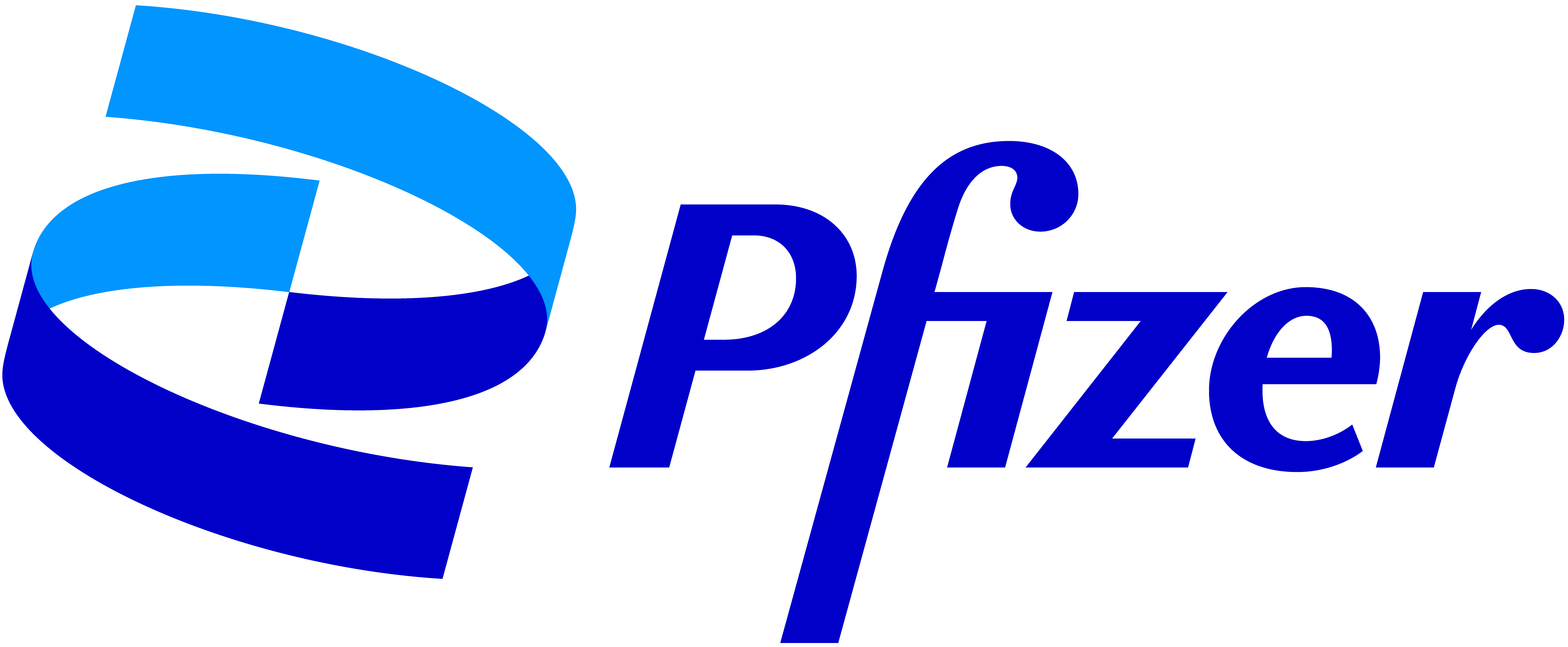 About
Pfizer es una empresa pionera en el desarrollo de innovaciones biofarmacéuticas que no sólo tratan enfermedades difíciles, sino que también pueden curarlas o prevenirlas. Cada día, Pfizer trabaja para descubrir medicamentos innovadores que cambien la vida de los pacientes y abran nuevos mundos de posibilidades médicas.
Address
Avda. Europa 20, B
Parque empresarial La Moraleja
28108 Alcobendas (Madrid)

Pfizer products
Medicinal products marked with▼are subject to additional monitoring. This will allow quick identification of new safety information. You can help by reporting any side effects you may get.
0-9
a
b
c
d
e
f
g
h
i
j
k
l
m
n
o
p
q
r
s
t
u
v
w
x
y
z
ACUPREL
(quinapril hydrochloride)
ALDACTACINE
(altizide, spironolactone)
ALDACTONE
(spironolactone)
ALPROSTADIL PFIZER
(alprostadil)
ANSATIPIN
(rifabutin)
APEXXNAR ▼
(pneumococcal 20-valent conjugate vaccine - diphtheria CRM197 protein)
ARICEPT
(donepezil hydrochloride)
ARICEPT FLAS
(donepezil hydrochloride)
AROMASIL
(exemestane)
ARTROTEC
(diclofenac sodium, misoprostol)
BAVENCIO ▼
(avelumab)
BENEFIX
(nonacog alfa)
BESPONSA
(inotuzumab ozogamicin)
BOSULIF
(bosutinib)
CARBOPLATINO PHARMACIA
(carboplatin)
CAVERJECT
(alprostadil)
CHAMPIX
(varenicline)
CIBINQO ▼
(abrocitinib)
CISATRACURIO PFIZER
(cisatracurium besilate)
CISPLATINO PHARMACIA
(cisplatin)
CITARABINA PFIZER
(citarabina)
COMIRNATY COVID-19 mRNA vaccine ▼
(tozinameran) and (tozinameran / riltozinameran) and (tozinameran / famtozinameran)
CONBRIZA
(bazedoxifene)
COSLAN
(mefenamic acid)
CRESEMBA
(isavuconazonium sulfate)
CYTOTEC
(misoprostol)
DALACIN
(clindamycin)
DAUNOBLASTINA
(daunorubicin hydrochloride)
DAURISMO ▼
(glasdegib)
DEPO-PROGEVERA
(medroxyprogesterone acetate)
DIFLUCAN
(fluconazole)
DINISOR RETARD
(diltiazem hydrochloride)
DOBUTAMINA HOSPIRA
(dobutamine hydrochloride)
DOCETAXEL HOSPIRA
(docetaxel)
DOSTINEX
(cabergoline)
DUAVIVE
(bazedoxifene, estrogens conjugated)
DYNASTAT
(parecoxib)
ECALTA
(anidulafungin)
ELIQUIS
(apixaban)
ENBREL
(etanercept)
ENZUDE
(desvenlafaxine succinate)
ESTRACYT
(estramustine phosphate sodium)
ESTRING
(estradiol)
FARLUTAL
(medroxyprogesterone acetate)
FARMIBLASTINA
(doxorubicin hydrochloride)
FARMORUBICINA
(epirubicin hydrochloride)
FELDEGEL
(piroxicam)
FELDENE
(piroxicam)
FELDENE FLAS
(piroxicam)
FORMODUAL
(beclometasone dipropionate)
FORMODUAL NEXTHALER
(beclometasone dipropionate)
FRAGMIN
(dalteparin)
GEMCITABINA HOSPIRA
(gemcitabine hydrochloride)
GENOTONORM MINIQUICK
(somatropin)
GENOTONORM KABIPEN
(somatropin)
HALCION
(triazolam)
HARMONET
(ethinylestradiol, gestodene)
HUMATIN
(paromomycin sulfate)
IBRANCE
(palbociclib)
INFLECTRA
(infliximab)
INLYTA
(axitinib)
IRENOR
(reboxetin)
IRINOTECAN HOSPIRA
(irinotecan hydrochloride)
ISOVORIN
(calcium levofolinate)
KETOLAR
(ketamine hydrochloride)
LEDERFOLIN
(calcium folinate)
LINCOCIN
(lincomycin hydrochloride)
LOETTE
(ethinylestradiol, levonorgestrel)
LOETTE DIARIO
(ethinylestradiol, levonorgestrel)
LONITEN
(minoxidil)
LOPID
(gemfibrozil)
LORVIQUA ▼
(lorlatinib)
METOTREXATO PFIZER
(methotrexate sodium)
METOTREXATO WYETH
(methotrexate sodium)
MINESSE
(ethinylestradiol, gestodene)
MINIPRES
(prazosin hydrochloride)
MINODIAB
(glipizide)
MINULET
(ethinylestradiol, gestodene)
MYLOTARG
(gemtuzumab ozogamicin)
NEISVAC-C
(meningococcal c)
NGENLA ▼
(somatrogon)
NIMENRIX
(meningococcal group A, C, W-135 and Y)
NIPENT
(pentostatin)
NIVESTIM
(filgrastim)
NOREBOX
(reboxetin)
NYVEPRIA ▼
(pegfilgrastim)
OVOPLEX
(levonorgestrel, ethinylestradiol)
PACLITAXEL HOSPIRA
(paclitaxel)
PAMIDRONATO HOSPIRA
(pamidronic acid)
PAXLOVID ▼
(nirmatrelvir/ritonavir)
PEMETREXED HOSPIRA
(pemetrexed)
PREVENAR 13
(pneumococcal polysaccharide 13)
PREVENCOR
(atorvastatin calcium)
PRISTIQ
(desvenlafaxine succinate)
PROGEVERA
(medroxyprogesterone acetate)
PROSTAGLANDINA E2 PFIZER
(dinoprostone)
PROTAMINA HOSPIRA
(protamine)
RAPAMUNE
(sirolimus)
REFACTO AF
(moroctocog alfa)
RETACRIT
(epoetin zeta)
RUXIENCE ▼
(rituximab)
SALAZOPYRINA
(sulfasalazine)
SOGILEN
(cabergoline)
SOLU-MODERÍN
(methylprednisolone sodium succinate)
SOMAVERT
(pegvisomant)
SUTENT
(sunitinib)
SYNAREL
(nafarelin acetate)
TALZENNA ▼
(talazoparib)
TOMUDEX
(raltitrexed disodium)
TOPOTECÁN HOSPIRA
(topotecan hydrochloride)
TORISEL
(temsirolimus)
TOVIAZ
(fesoterodine)
TRAZIMERA ▼
(trastuzumab)
TRICICLOR
(levonorgestrel, ethinylestradiol)
TRIMINULET
(ethinylestradiol, gestodene)
TROSID
(tioconazole)
TRUMENBA
(meningococcal group b vaccine (recombinant, adsorbed))
TYGACIL
(tigecycline)
VANCOMICINA PFIZER
(vancomicin hydrochloride)
VFEND
(voriconazol)
VIBRACINA
(doxycycline hyclate)
VIBRAVENOSA
(doxycycline hyclate)
VINCRISTINA PFIZER
(vincristine sulfate)
VIZIMPRO ▼
(dacomitinib)
VYDURA ▼
(rimegepant)
VYNDAQEL ▼
(tafamidis)
ZAVEDOS
(idarubicin hydrochloride)
ZAVICEFTA
(ceftazidime pentahydrate, avibactam sodium)
ZINFORO
(ceftaroline fosamil)
ZIRABEV ▼
(bevacizumab)
ZITROMAX
(azithromycin)
ZYVOXID
(linezolid)
0-9
a
b
c
d
e
f
g
h
i
j
k
l
m
n
o
p
q
r
s
t
u
v
w
x
y
z
Last updated: 06/01/2023