GlaxoSmithKline Oy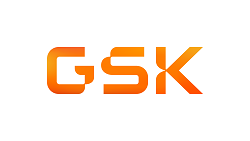 About
Olemme tiedelähtöinen globaali terveysalan yritys. Autamme ihmisiä tekemään enemmän, voimaan paremmin ja elämään pidempään.

Meillä on kolme globaalia liiketoiminta-aluetta: tutkimme, kehitämme ja valmistamme innovatiivisia reseptilääkkeitä, rokotteita ja itsehoitotuotteita.  

Address
Piispansilta 9 A, PL 24
02230 Espoo
Suomi

GSK products
Medicinal products marked with▼are subject to additional monitoring. This will allow quick identification of new safety information. You can help by reporting any side effects you may get.
0-9
a
b
c
d
e
f
g
h
i
j
k
l
m
n
o
p
q
r
s
t
u
v
w
x
y
z
Anoro Ellipta ▼
(umeklidinium, vilanterol)
Augmentin
(amoksisilliini, klavulaanihappo)
Avamys
(flutikasonifuroaatti)
Avodart ▼
(dutasteridi)
Bactroban
(mupirosiini)
Benlysta
(belimumabi)
Betnovat
(beetametasoni)
Bexsero
(B-ryhmän meningokokkirokote)
Blenrep ▼
(belantamabimafodotiini)
Boostrix
(kurkkumätä-, jäykkäkouristus-, hinkuyskärokote)
Boostrix Polio
(kurkkumätä-, jäykkäkouristus-, hinkuyskä-, poliomyeliittirokote)
Celsentri
(maraviroki)
Cervarix
(ihmisen papilloomavirusrokote)
Clindoxyl
(bentsoyyliperoksidi, klindamysiini)
Combivir
(lamivudiini, tsidovudiini)
Dectova
(zanamiviiri)
Dermovat
(klobetasoliproprionaatti)
Dovato
(dolutegraviiri, lamivudiini)
Duact
(akrivastiini, pseudoefedriini)
Duodart
(dutasteridi/tamsulosiini)
Emovat
(klobetasonibutyraatti)
Engerix B
(hepatiitti B -rokote)
Flixonase
(flutikasonipropionaatti)
Flixotide
(flutikasonipropionaatti)
Havrix
(Hepatiitti A -rokote)
Imigran
(sumatriptaani)
Imigran Radis
(sumatriptaani)
Incruse Ellipta
(umeklinidium)
Infanrix Polio
(kurkkumätä-, jäykkäkouristus-, hinkuyskä-, poliomyeliittirokote)
Infanrix Polio Hib
(kurkkumätä-, jäykkäkouristus-, hinkuyskä-, poliomyeliitti ja Haemophilus influenzae tyyppi b -rokote)
Juluca ▼
(dolutegraviiri, rilpiviiriini)
Kivexa
(abakaviiri, lamivudiini)
Malarone
(atovakoni, proguaniilihydrokloridi)
Menveo
(meningokokkiryhmät A, C, W-135 ja Y -rokote)
Priorix
(tuhkarokko-sikotauti-vihurirokkorokote)
Relenza
(tsanamiviiri)
Relvar Ellipta
(flutikasonifuroaatti, vilanteroli)
Requip Depot
(ropiniroli)
Retrovir
(tsidovudiini)
Rukobia
(fostemsaviiri)
Seretide
(salmeteroli, flutikasonipropionaatti)
Serevent
(salmeteroliksinafoaatti)
Seroxat
(paroksetiini)
Shingrix ▼
(vyöruusurokote)
Synflorix
(konjugoitu pneumokokkipolysakkaridirokote)
Telzir
(fosamprenaviiri)
Tivicay
(dolutegraviiri)
Toctino
(alitretinoiini)
Trelegy Ellipta ▼
(flutikasonifuroaatti, umeklidinium, vilanteroli)
Triumeq
(dolutegraviiri, abakaviiri, lamivudiini)
Trizivir
(abakaviiri, lamivudiini, tsidovudiini)
Twinrix
(hepatiitti A- ja hepatiitti B -rokote)
Valtrex ▼
(valasikloviiri)
Varilrix
(vesirokkorokote)
Ventoline
(salbutamoli)
Vocabria ▼
(kabotegraviiri)
Volibris
(ambrisentaani)
Voxra
(bupropionihydrokloridi)
Zeffix
(lamivudiini)
Zejula
(niraparibi)
Ziagen
(abakaviiri)
Zinacef
(kefuroksiimi)
Zinnat
(kefuroksiimiaksetiili)
Zovirax
(asikloviiri)
Zyban
(bupropionihydrokloridi)
0-9
a
b
c
d
e
f
g
h
i
j
k
l
m
n
o
p
q
r
s
t
u
v
w
x
y
z
Last updated: 05/01/2022