GlaxoSmithKline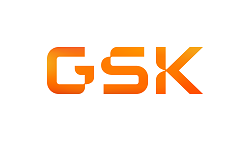 About
La mission de GSK est d'aider tout un chacun à être plus actif, à se sentir mieux et à vivre plus longtemps.

Address
23 rue François Jacob,
92500 Rueil-Malmaison
+33 (0)1 39 17 80 00

GSK products
Medicinal products marked with▼are subject to additional monitoring. This will allow quick identification of new safety information. You can help by reporting any side effects you may get.
0-9
a
b
c
d
e
f
g
h
i
j
k
l
m
n
o
p
q
r
s
t
u
v
w
x
y
z
ADARTREL
(ropinirole)
AEROCHAMBER PLUS
(Medical Device)
ANORO ELLIPTA ▼
(uméclidinium, vilantérol)
AUGMENTIN
(amoxicilline, acide clavulanique)
AVAMYS
(furoate de fluticasone)
AVODART
(dutastéride)
BABYHALER
(Medical Device)
BACTROBAN
(mupirocine)
BECONASE
(béclométasone)
BECOTIDE
(béclométasone)
BENLYSTA
(belimumab)
BETNEVAL
(bétaméthasone )
BEXSERO
(vaccin méningococcique groupe b (adnr, composant, adsorbé))
BIOPSY PUNCH
(Medical Device)
BLENREP
(belantamab mafodotin)
BOOSTRIX TETRA
(vaccin diphtérique, tétanique, coquelucheux (acellulaire multicomposé) et poliomyélitique (inactivé), (adsorbé à teneur réduite en antigènes) )
CERVARIX
(vaccin papillomavirus humain [types 16, 18] (recombinant, avec adjuvant, adsorbé) )
CLAMOXYL
(amoxicilline)
COMBODART
(dutastéride, tamsulosine)
CURETTE STIEFEL
(Medical Device)
DECTOVA
(zanamivir )
DERMOVAL
(clobétasol)
ENGERIX B
(hepatitis b vaccine recombinant)
FENDRIX
(Vaccin Hépatite B (ADNr) avec adjuvant, adsorbé)
FLIXONASE
(propionate de fluticasone)
FLIXOTIDE
(propionate de fluticasone)
FLIXOTIDE DISKUS
(propionate de fluticasone)
FLIXOVATE
(propionate de fluticasone)
FORTUM
(ceftazidime)
HAVRIX
(vaccin hépatite a inactivé adsorbé)
IMIGRANE
(sumatriptan)
IMIJECT
(sumatriptan)
INCRUSE ELLIPTA ▼
(uméclidinium)
INFANRIX HEXA
(vaccin hexavalent - diphtérique, tétanique, coquelucheux acellulaire, de l'hépatite b, poliomyélitique inactivé et de l'haemophilus influenzae type b )
INFANRIXQUINTA
(vaccin pentavalent - diphtérique, tétanique, coquelucheux acellulaire, poliomyélitique inactivé et de l'haemophilus influenzae type b conjugué)
INFANRIXTETRA
(vaccin tétravalent -diphtérique, tétanique, poliomyélitique inactivé, coquelucheux acellulaire)
INTEGRILIN
(eptifibatide)
MALARONE
(atovaquone, proguanil)
MENJUGATE
(vaccin méningococcique du groupe c oligosidique conjugué (adsorbé))
MENVEO
(vaccin méningococcique des groupes a, c, w-135 et y conjugué)
PRIORIX
(vaccin rougeoleux, des oreillons et rubéoleux vivant)
RELENZA
(zanamivir)
RELVAR ▼
(furoate de fluticasone, vilantérol)
REQUIP
(ropinirole)
ROTARIX
(vaccin à rotavirus vivant)
SALBUMOL FORT
(salbutamol)
SEBIPROX
(ciclopirox)
SERETIDE
(propionate de fluticasone, salmétérol)
SERETIDE DISKUS
(propionate de fluticasone, salmétérol)
SEREVENT
(salmétérol)
SEREVENT DISKUS
(salmétérol)
TOCTINO
(alitrétinoine)
TRELEGY ELLIPTA ▼
(furoate de fluticasone, umeclidinium, vilanterol)
TWINRIX
(vaccin hépatite a (inactivé) et hépatite b (recombinant))
VARILRIX
(vaccin varicelleux vivant)
VENTOLINE
(salbutamol)
VOCABRIA ▼
(cabotegravir)
VOLIBRIS
(ambrisentan)
ZEFFIX
(lamivudine)
ZELITREX
(valaciclovir)
ZENTEL
(albendazole)
ZINNAT
(cefuroxime)
ZOVIRAX
(aciclovir)
ZYBAN
(bupropion)
0-9
a
b
c
d
e
f
g
h
i
j
k
l
m
n
o
p
q
r
s
t
u
v
w
x
y
z
Last updated: 24/08/2021