Pfizer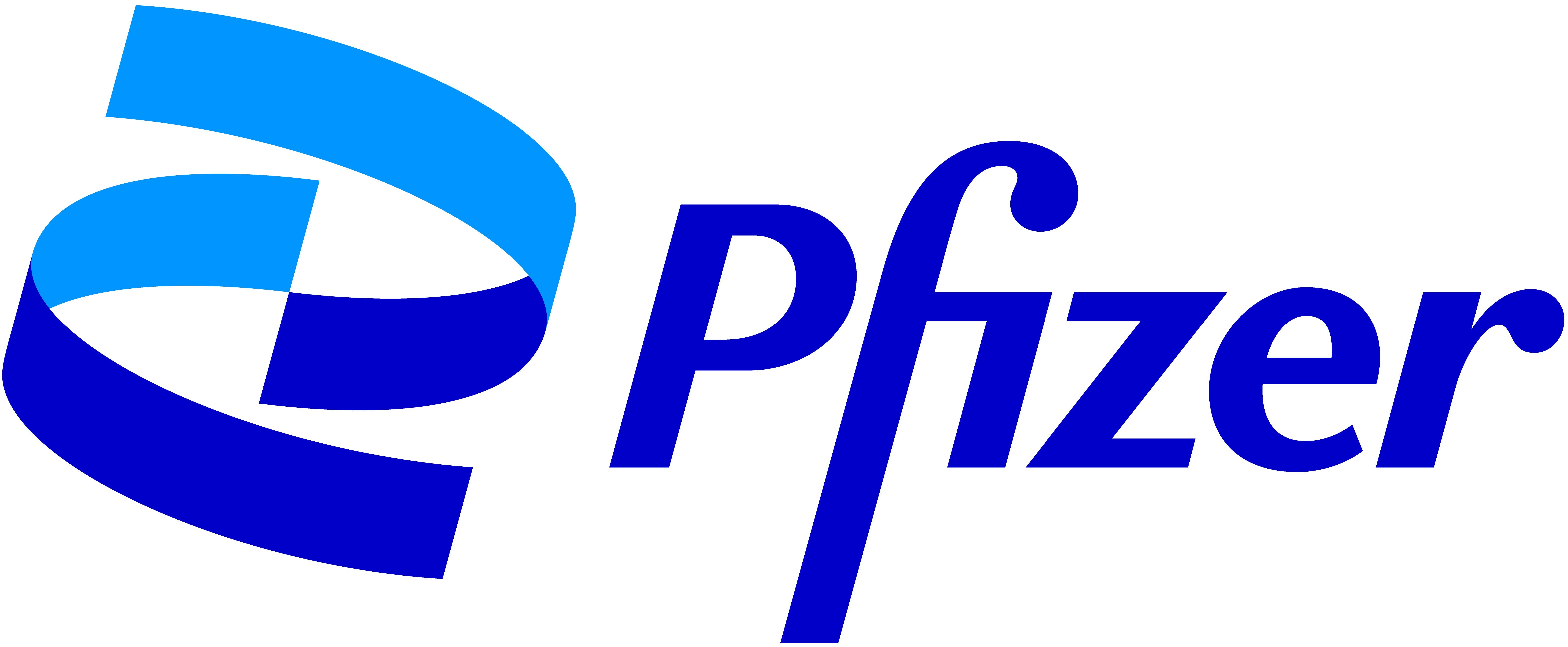 About
Pfizer est une entreprise au service de la santé humaine avec des médicaments innovants et des solutions de prescription couvrant de nombreux domaines thérapeutiques.
Address
23-25 Avenue du Dr Lannelongue
75014 Paris (France)

Pfizer products
Medicinal products marked with▼are subject to additional monitoring. This will allow quick identification of new safety information. You can help by reporting any side effects you may get.
0-9
a
b
c
d
e
f
g
h
i
j
k
l
m
n
o
p
q
r
s
t
u
v
w
x
y
z
ACIDE ZOLÉDRONIQUE HOSPIRA
(acide zolédronique)
ACUILIX
(chorhydrate de quinapril, hydrochlorothiazide)
ACUITEL
(chlorhydrate de quinapril)
ADEPAL
(lévonorgestrel, éthinylestradiol)
ADRIBLASTINE
(chlorhydrate de doxorubicine)
ALDACTAZINE
(spironolactone, altizide)
ALDACTONE
(spironolactone)
ALPRESS LP
(chlorhydrate de prazosine)
APEXXNAR ▼
(pneumococcal 20-valent conjugate vaccine - diphtheria CRM197 protein)
ARACYTINE
(cytarabine)
AROMASINE
(exémestane)
ATRACURIUM
(bésilate d'atracurium)
AZADOSE
(dihydrate d'azithromycine)
AZITHROMYCINE PFIZER
(dihydrate d'azithromycine)
BAVENCIO ▼
(avélumab)
BENEFIX
(nonacog alfa)
BESPONSA
(inotuzumab ozogamicine)
BOSULIF
(bosutinib)
CAMPTO
(chlorhydrate d'irinotécan)
CARBOPLATINE HOSPIRA
(carboplatine)
CAVERJECT
(alprostadil)
CHAMPIX
(tartrate de varénicline)
CIBINQO ▼
(abrocitinib)
COMIRNATY vaccin à ARNm contre la COVID‑19 ▼
(tozinaméran) and (tozinaméran / ril tozinaméran) and (tozinaméran / fam tozinaméran)
CRESEMBA
(isavuconazole)
DALACINE
(chlorhydrate/phosphate de clindamycine)
DAURISMO ▼
(glasdegib)
DEBRICALM
(maléate de trimébutine)
DEBRIDAT
(maléate de trimébutine)
DEPO-MEDROL
(acétate de méthylprednisolone)
DEPO-PRODASONE
(acétate de médroxyprogestérone)
DEPO-PROVERA
(acétate de médroxyprogesterone)
DOCETAXEL HOSPIRA
(docétaxel)
DOSTINEX
(cabergoline)
DYNASTAT
(parécoxib sodique)
ECALTA
(anidulafungine)
ELETRIPTAN PFIZER
(élétriptan)
ELIQUIS
(apixaban)
ELVORINE
(lévofolinate de calcium)
ENBREL
(etanercept)
EPLERENONE PFIZER
(éplérénone)
ESTRING
(estradiol)
EXEMESTANE PFIZER
(exémestane)
FARMORUBICINE
(chlorhydrate d'épirubicine)
FELDENE
(piroxicam)
FLUCONAZOLE PFIZER
(fluconazole)
FLUOROURACILE Pfizer
(fluorouracile)
FRAGMINE
(daltéparine sodique)
GELDENE
(piroxicam)
GELFOAM
(gélatine absorbable)
GEMCITABINE HOSPIRA
(chlorhydrate de gemcitabine)
GENOTONORM
(somatropine)
HARMONET
(gestodène, éthinylestradiol)
HUMATIN
(sulfate de paromomycine)
IBRANCE
(palbociclib)
INFLECTRA
(infliximab)
INLYTA
(axitinib)
ISUPREL
(chlorhydrate d'isoprénaline)
LEDERFOLINE
(folinate de calcium)
LEVETIRACETAM HOSPIRA
(lévétiracétam)
LIPUR
(gemfibrozil)
LONOTEN
(minoxidil)
LORVIQUA ▼
(lorlatinib)
MEDROL
(méthylprednisolone)
MERONEM
(méropénème)
MICROVAL
(lévonorgestrel)
MINESSE
(gestodène, éthinylestradiol)
MINIDRIL
(lévonorgestrel, éthinylestradiol)
MINULET
(gestodène, éthinylestradiol)
MYLOTARG
(gemtuzumab ozogamicine)
NEISVAC
(vaccin méningococcique polyosidique du groupe C,  conjugué, adsorbé)
NGENLA ▼
(somatrogon)
NIMENRIX
(vaccin méningococcique conjugué des groupes ACWY)
NIPENT
(pentostatine)
NIVESTIM
(filgrastim)
NOVATREX
(méthotrexate)
NYVEPRIA
(pegfilgrastim)
OCTREOTIDE HOSPIRA
(acétate d'octréotide)
OXALIPLATINE
(oxalipaltine)
PACLITAXEL HOSPIRA
(paclitaxel)
PAMIDRONATE DE SODIUM HOSPIRA
(pamidronate de sodium)
PAXLOVID ▼
(nirmatrelvir/ritonavir)
PIROXICAM PFIZER
(piroxicam)
PIVALONE
(tixocortol pivalate)
PLEGISOL
(solution cardioplégique)
PONSTYL
(acide méfénamique)
PREGABALINE PFIZER
(prégabaline)
PREPIDIL INTRACERVICAL
(dinoprostone)
PREVENAR 13
(vaccin pneumococcique conjugué 13-valent)
PROSTINE E2
(dinoprostone)
PROSTINE VR
(alprostadil)
RAPAMUNE
(sirolimus)
REFACTO AF
(moroctocog alfa)
RESITUNE
(acide acétylsalicylique)
RETACRIT
(époétine zêta)
ROCURONIUM HOSPIRA
(bromure de rocuronium)
RUXIENCE ▼
(rituximab)
SALAZOPYRINE
(sulfasalazine)
SOLUDACTONE
(canrénoate de potassium, trométamol)
SOLUMEDROL
(hémisuccinate de méthylprednisolone)
SOMAVERT
(pegvisomant)
SPIRONOLACTONE ALTIZIDE PFIZER
(spironolactone, altizide)
SPIRONOLACTONE PFIZER
(spironolactone)
STAQUIS ▼
(crisaborole)
SUTENT
(malate de sunitinib)
SYNAREL
(acétate de nafaréline)
TALZENNA ▼
(talazoparib)
TAZOCILLINE
(pipéracilline sodique, tazobactam sodique)
THIOVALONE
(pivalate de tixocortol, digluconate de chlorhexidine)
TICOVAC
(vaccin de l'encéphalite à tiques, virus entier inactivé)
TOMUDEX
(raltitrexed)
TOPOTECAN HOSPIRA
(chlorhydrate de topotécan)
TORISEL
(temsirolimus)
TOVIAZ
(fésoterodine)
TRAZIMERA ▼
(trastuzumab)
TRIFLUCAN
(fluconazole)
TRIMEBUTINE PFIZER
(maléate de trimébutine)
TRINORDIOL
(lévonorgestrel, éthinylestradiol)
TRUMENBA
(vaccin méningococcique du sérogroupe B)
TYGACIL
(tigécycline)
UNACIM
(sulbactam sodique, ampicilline sodique)
VFEND
(voriconazole)
VINCRISTINE HOSPIRA
(sulfate de vincristine)
VIZIMPRO ▼
(dacomitinib)
VYDURA ▼
(rimegepant)
VYNDAQEL ▼
(tafamidis)
ZAVEDOS
(chlorhydrate d'idarubicine)
ZAVICEFTA
(ceftazidime/avibactam)
ZINFORO
(acétate de ceftaroline fosamil)
ZIRABEV ▼
(bevacizumab)
ZITHROMAX
(dihydrate d'azithromycine)
ZYVOXID
(linézolide)
0-9
a
b
c
d
e
f
g
h
i
j
k
l
m
n
o
p
q
r
s
t
u
v
w
x
y
z
Last updated: 06/01/2023