Takeda France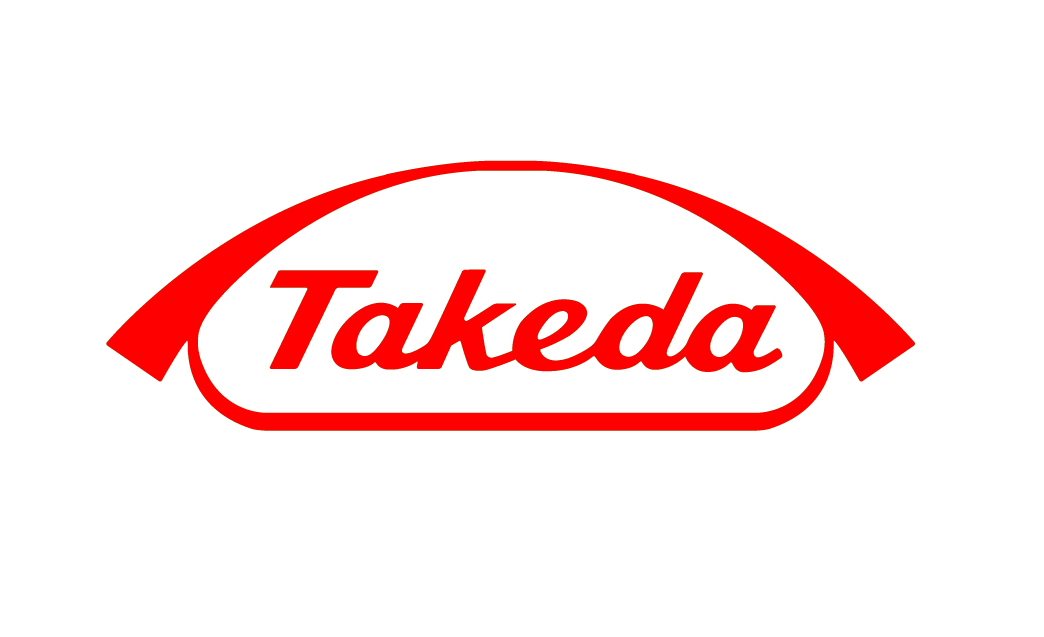 About
Takeda est une entreprise biopharmaceutique mondiale qui place le patient au cœur de ses préoccupations. Takeda est fondé sur des valeurs, porté par la recherche et le développement (R&D), et déterminé à apporter une meilleure santé et un meilleur avenir aux patients du monde entier. Notre passion, ainsi que la recherche de traitements qui transforment la vie des patients, sont profondément ancrées dans notre héritage de plus de 240 ans.
Address
Takeda France
112 Avenue Kléber
75116 PARIS

Contact details
Medical Information phone number
+33 1 40 67 32 90
Hours of operation
24h/24h, 7 jours /7
Medical Information email
MedinfoEMEA@takeda.com
Adverse events and product complaints
Vous pouvez également signaler aux Autorités sanitaires, sur le site signalement.social-sante.gouv.fr tout événement indésirable, effet indésirable, incident ou risque d'incident lié à un produit de santé.

Pour toute réclamation pharmaceutique/matériovigilance ou pour toute remarque concernant la qualité de notre visite médicale, veuillez adresser votre demande à qualite@takeda.com / Téléphone : 01 40 67 33 00
Adverse event phone number
+33 1 40 67 33 35
Adverse event email
AE.FRA@takeda.com
Site web de l'entreprise
https://www.takeda.com/fr-fr/
LinkedIn
https://www.linkedin.com/company/takeda-pharmaceuticals/
Takeda products
Medicinal products marked with▼are subject to additional monitoring. This will allow quick identification of new safety information. You can help by reporting any side effects you may get.
0-9
a
b
c
d
e
f
g
h
i
j
k
l
m
n
o
p
q
r
s
t
u
v
w
x
y
z
Adcetris® ▼
(brentuximab védotine)
Advate
(octocog alfa)
Alofisel® ▼
(darvadstrocel)
Alunbrig® ▼
(brigatinib)
Ceprotin
(protéine C humaine)
Cinryze ▼
(inhibiteur de C1 humain)
Cuvitru ▼
(immunoglobuline humaine normale (plasmatique))
Elaprase ▼
(idursulfase)
Enantone®
(leuproréline)
Entyvio®
(védolizumab)
Eupantol®
(pantoprazole)
Feiba
(facteur de coagulation ayant une activité court-circuitant l'inhibiteur du facteur VIII)
Firazyr
(icatibant)
Gammagard
(immunoglobuline humaine normale (plasmatique))
HyQvia ▼
(immunoglobuline humaine normale (plasmatique))
Kiovig
(immunoglobuline humaine normale (plasmatique))
Obizur ▼
(susoctocog alfa)
Ogast®
(lansoprazole)
Replagal
(agalsidase alfa)
Resolor
(prucalopride)
Revestive ▼
(téduglutide)
Rixubis
(nonacog gamma)
Tachosil®
(fibrinogène humain, thrombine humaine)
VPRIV
(vélaglucérase alfa)
0-9
a
b
c
d
e
f
g
h
i
j
k
l
m
n
o
p
q
r
s
t
u
v
w
x
y
z
Last updated: 28/10/2021