Aventis Pharma Limited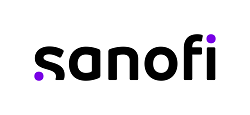 About

With more than 100,000 people across 100 countries, we transform scientific innovation into healthcare solutions to support people across the country, and the globe.

We are made up of four Global Business Units (GBUs): Specialty Care, Vaccines, General Medicines and Consumer Healthcare, and have a strong heritage and presence in the UK.

Address
410 Thames Valley Park Drive
Reading
Berkshire
RG6 1PT

Contact details
Medical Information phone number
0800 035 2525
Hours of operation
08.30 - 17.30 Monday-Friday (Excluding public holidays)
Medical Information email
uk-medicalinformation@sanofi.com
Adverse events
Please do not use this web-site to report Adverse Events or Product Complaints. Adverse events can also be reported to the MHRA through the Yellow Card scheme, via the Yellow Card website www.mhra.gov.uk/yellowcard the free Yellow Card app available in Apple App Store or Google Play Store, and also some clinical IT systems for healthcare professionals. Alternatively, you can call 0800 731 6789 for free, Monday to Friday between 9am and 5pm.
Adverse event phone number
+44-(0)800-090 2314
Adverse event email
Uk-drugsafety@sanofi.com
Company website
https://www.sanofi.co.uk/
Last updated: 03/01/2023