Takeda UK Limited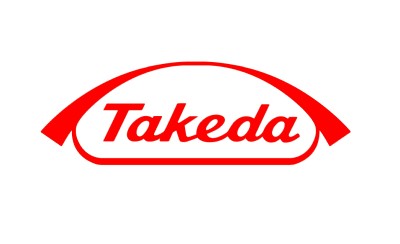 About
Takeda is a patient-focused, values-based, R&D-driven global biopharmaceutical company committed to bringing Better Health and a Brighter Future to people worldwide. Our passion and pursuit of potentially life-changing treatments for patients are deeply rooted in over 230 years of distinguished history in Japan.
Address
Takeda UK Limited
1 Kingdom Street
London
W2 6BD
United Kingdom

Contact details
Medical Information phone number
+44 (0)3333 000181
Medical Information website
https://www.globalmedical.takeda.com/
Medical Information email
MedinfoEMEA@takeda.com
Adverse events and product complaints
Adverse Events in the UK should be reported through the Yellow Card Scheme. Reporting forms and information can be found at www.mhra.gov.uk/yellowcard. Patients can report through the Yellow Card Scheme as well so don't need to consult a doctor first if reporting an Adverse Event.
To report an adverse event for a Takeda product, please contact: AE.GBR-IRL@takeda.com

If your query is regarding a product quality complaint for a Takeda product, please contact: Complaints.UK.Ireland@takeda.com

Please read our Website Privacy Policy before sending us any personal data via email.
Adverse event email
AE.GBR-IRL@takeda.com
Company Website
https://www.takeda.com/en-gb/
Takeda products
Medicinal products marked with▼are subject to additional monitoring. This will allow quick identification of new safety information. You can help by reporting any side effects you may get.
0-9
a
b
c
d
e
f
g
h
i
j
k
l
m
n
o
p
q
r
s
t
u
v
w
x
y
z
Adcetris ▼
(brentuximab vedotin)
Advate
(octocog alpha)
Adynovi ▼
(rurioctocog alfa pegol)
Alofisel ▼
(darvadstrocel)
Alunbrig ▼
(brigatinib)
Ceprotin
(protein C)
Cinryze ▼
(C1 Inhibitor (human))
Condyline
(podophyllotoxin)
Cuvitru
(human normal immunoglobulin)
Edarbi
(azilsartan medoxomil potassium)
Elaprase ▼
(idursulfase)
Elvanse /-Adult
(lisdexamfetamine dimesylate)
Entyvio
(vedolizumab)
Equasym XL
(methylphenidate hydrochloride)
Feiba
(factor VIII inhibitor bypassing fraction)
Firazyr
(icatibant acetate)
Fosrenol
(lanthanum carbonate hydrate)
Gammagard S/D
(human normal immunoglobulin)
HyQvia ▼
(human normal immunoglobulin)
Instanyl
(fentanyl citrate)
Intuniv ▼
(guanfacine hydrochloride)
Kiovig
(human immunoglobulin)
Matrifen
(fentanyl)
Mepact
(mifamurtide)
Natpar ▼
(parathyroid hormone)
Ninlaro ▼
(ixazomib citrate)
Obizur ▼
(susoctocog alfa)
Pantoprazole
(pantoprazole sodium sesquihydrate)
Plenadren
(hydrocortisone)
Prostap DCS
(leuprorelin acetate)
Prothromplex Total
(human coagulation factor II, human coagulation factor VII, human coagulation factor IX, human coagulation factor X)
Protium
(pantoprazole)
Reminyl
(galantamine hydrobromide)
Replagal
(agalsidase alfa)
Resolor
(prucalopride succinate)
Revestive ▼
(teduglutide)
Rixubis
(nonacog gamma)
Veyvondi ▼
(vonicog alfa)
Vipdomet
(metformin hydrochloride, alogliptin benzoate)
Vipidia
(alogliptin benzoate)
Vpriv
(velaglucerase alfa)
Xagrid
(anagrelide hydrochloride)
0-9
a
b
c
d
e
f
g
h
i
j
k
l
m
n
o
p
q
r
s
t
u
v
w
x
y
z
Last updated: 22/03/2023