Pfizer Hellas SA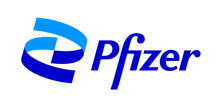 About
Η Pfizer είναι μία από τις κορυφαίες καινοτόμες βιοφαρμακευτικές εταιρείες παγκοσμίως που ανακαλύπτει, αναπτύσσει και παρέχει πλήθος διαφορετικών φαρμάκων, εμβολίων και προϊόντων υγειονομικής περίθαλψης. Στη Pfizer οι ασθενείς είναι το κίνητρο για να καινοτομούμε διαρκώς, να επενδύουμε στην εξέλιξη της επιστήμης και να αξιοποιούμε τις πιο προηγμένες τεχνολογίες, για να ανακαλύπτουμε νέες θεραπείες που σώζουν ή βελτιώνουν τις ζωές των ανθρώπων.
Address
PFIZER ΕΛΛΑΣ Α.Ε.
Λ. ΜΕΣΟΓΕΙΩΝ 243, Ν. ΨΥΧΙΚΟ 154 51
ΑΘΗΝΑ, ΕΛΛΑΔΑ

Contact details
Medical Information phone number
+30 210 6785800
Hours of operation
Δευτέρα με Παρασκευή, 9:00 ΠΜ με 17:00 ΜΜ
Medical Information website
www.pfizermedicalinformation.gr
Adverse events and product complaints
Υπενθυμίζεται στους επαγγελματίες υγείας να συνεχίσουν να αναφέρουν πιθανολογούμενες ανεπιθύμητες αντιδράσεις σύμφωνα με το εθνικό σύστημα αυθόρμητων αναφορών στον Εθνικό Οργανισμό Φαρμάκων, Τμήμα Ανεπιθύμητων Ενεργειών, με την υποβολή της Κίτρινης Κάρτας με τους εξής τρόπους:
• Ηλεκτρονική υποβολή της Κίτρινης Κάρτας μέσω της ιστοσελίδας του ΕΟΦ http://www.eof.gr
• Έντυπη μορφή αποστολή μέσω ταχυδρομείου, ατελώς, στο Τμήμα Ανεπιθύμητων Ενεργειών του ΕΟΦ (Μεσογείων 284, 15562) τηλέφωνο επικοινωνίας: 213-2040380 ή 213-2040337.

Εναλλακτικά, η πιθανολογούμενη ανεπιθύμητη ενέργεια μπορεί επίσης να αναφερθεί στον κάτοχο της άδειας κυκλοφορίας:
PFIZER ΕΛΛΑΣ Α.Ε.
Τηλέφωνο: 210 67 85 800
ΦΑΞ: 00800 161 2206 4512 (χωρίς χρέωση)
Fax: 210 8199096 (με χρέωση)

Για οποιαδήποτε ΑΝΑΦΟΡΑ ΠΑΡΑΠΟΝΟΥ ΠΟΥ ΣΧΕΤΙΖΕΤΑΙ ΜΕ ΤΗΝ ΠΟΙΟΤΗΤΑ ΤΩΝ ΦΑΡΜΑΚΩΝ ΜΑΣ, επικοινωνήστε με το Τμήμα Διασφάλισης Ποιότητας στο τηλέφωνο:
210 6785960 - Δευτέρα-Παρασκευή 9πμ-5μμ
Pfizer corporate site
www.pfizer.gr
Web form for Healthcare Professinals
www.pmiform.com/HCP/GR
Pfizer products
Medicinal products marked with▼are subject to additional monitoring. This will allow quick identification of new safety information. You can help by reporting any side effects you may get.
0-9
a
b
c
d
e
f
g
h
i
j
k
l
m
n
o
p
q
r
s
t
u
v
w
x
y
z
ACCUPRON
(quinapril HCl)
ACCURETIC
(quinapril HCl, hydrochlorothiazide)
ADRIBLASTINA
(doxorubicin HCl )
ALDACTONE
(spironolactone)
APEXXNAR ▼
(pneumococcal 20-valent conjugate vaccine - diphtheria CRM197 protein)
ARACYTIN
(cytarabine)
ARICEPT
(donepezil HCl)
AROMASIN
(exemestane)
ATGAM
(antilymphocyte immunoglobulins)
BAVENCIO ▼
(avelumab)
BEGALIN
(sultamicillin)
BEGALIN-P
(ampicillin sodium, sulbactam sodium)
BENEFIX
(nonacog alfa)
BESPONSA
(inotuzumab ozogamicin)
BOSULIF
(bosutinib)
CAMPTO
(irinotecan hydrochloride trihydrate)
CARBOPLATIN
(carboplatin)
CAVERJECT
(alprostadil)
CENTRAC
(prazepam)
CHAMPIX
(varenicline tartrate)
CIBINQO ▼
(abrocitinib)
CISPLATIN
(cisplatin)
CISPLATIN-HOSPIRA
(cisplatin)
COMIRNATY COVID-19 mRNA vaccine ▼
(tozinameran) and (tozinameran / riltozinameran) and (tozinameran / famtozinameran)
CRESEMBA
(isavuconazole)
CYTARABINE
(cytarabine)
CYTOTEC
(misoprostol)
DALACIN
(clindamycin HCl)
DAURISMO ▼
(glasdegib)
DOCETAXEL
(docetaxel)
DOSTINEX
(cabergoline)
DYNASTAT
(parecoxib)
ECALTA
(anidulafungin)
ELIQUIS
(apixaban)
ENBREL
(etanercept)
ERYTHROMYCIN
(erythromycin lactobionate)
ESTRACYT
(estramustine sodium phosphate)
FARMORUBICIN
(epirubicin HCl)
FELDENE
(piroxicam)
IBRANCE
(palbociclib)
INFLECTRA
(infliximab)
INLYTA
(axitinib)
IRINOTECAN HOSPIRA
(irinotecan hydrochloride )
ISOVORIN
(levoleucovorin calcium)
LEUCOVORIN PFIZER
(calcium folinate)
LEVETIRACETAM
(levetiracetam)
LOPID
(gemfibrozil)
LORVIQUA ▼
(lorlatinib)
MEDROL
(methylprednisolone)
MEROPENEM
(meropenem)
METHOTREXATE PFIZER
(methotrexate)
MYLOTARG
(gemtuzumab ozogamicin)
NEISVAC-C
(meningococcal group C polysaccharide conjugate)
NGENLA ▼
(somatrogon)
NIMENRIX
(meningococcal group ACWY polysaccharide conjugate vaccine adsorbed)
NIPENT
(pentostatin)
NIVESTIM
(filgrastim)
PACLITAXEL
(paclitaxel)
PARICALCITOL
(paricalcitol)
PAXLOVID ▼
(nirmatrelvir/ritonavir)
PERINDOPRIL
(perindopril)
PONSTAN
(mefenamic acid)
PREVENAR 13
(pneumococcal polysaccharide conjugate vaccine (13-valent, adsorbed))
PROSTIN E2
(dinoprostone)
PROSTIN VR
(alprostadil)
RAPAMUNE
(sirolimus)
REFACTO AF
(moroctocog alfa)
RELISTOR
(methylnaltrexone bromide)
RETACRIT
(epoetin zeta injection)
RUXIENCE ▼
(rituximab)
SOLU-CORTEF
(hydrocortisone sodium succinate)
SOMAVERT
(pegvisomant)
TALZENNA ▼
(talazoparib)
TAVOR
(lorazepam)
TAZOCIN EF
(piperacillin, tazobactam)
TOPOTECAN
(topotecan)
TORISEL
(temsirolimus)
TOVIAZ
(fesoterodine fumarate)
TRAZIMERA ▼
(trastuzumab)
TRUMENBA
(meningococcal group B vaccine (recombinant, adsorbed))
TYGACIL
(tigecycline)
VALACICLOVIR
(valaciclovir HCl)
VFEND
(voriconazole)
VIBRAMYCIN
(doxycycline monohydrate)
VIZIMPRO ▼
(dacomitinib)
VYDURA ▼
(rimegepant)
VYNDAQEL ▼
(tafamidis meglumine)
ZAVEDOS
(idarubicin HCl)
ZAVICEFTA ▼
(ceftazidime and avibactam)
ZINFORO
(ceftaroline fosamil)
ZIRABEV ▼
(bevacizumab)
ZITHROMAX
(azithromycin)
ZOLEDRONIC ACID
(zoledronic aci)
ZYVOXID
(linezolid)
0-9
a
b
c
d
e
f
g
h
i
j
k
l
m
n
o
p
q
r
s
t
u
v
w
x
y
z
Last updated: 06/01/2023