Takeda Hellas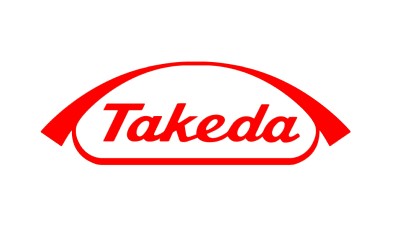 About
Takeda is a global biopharmaceutical company that is patient-centered, value-based and driven by Research and Development. Our commitment is to improve the health of people worldwide with the goal of a bright future. Our passion and persistence in seeking therapies that can change patients' lives for the better are rooted in the values ​​that have shaped Japan's 240 years of unique history.
Address
Green Plaza, Building B', 59-61 Ag. Konstantinou Str.
Marousi, 15124, Athens

Takeda Hellas products
Medicinal products marked with▼are subject to additional monitoring. This will allow quick identification of new safety information. You can help by reporting any side effects you may get.
0-9
a
b
c
d
e
f
g
h
i
j
k
l
m
n
o
p
q
r
s
t
u
v
w
x
y
z
Adcetris ▼
(brentuximab vedotin)
Advate
(octocog alfa (human coagulation factor VIII (rDNA)))
Adynovi ▼
(rurioctocog alfa pegol (human coagulation factor VIII (rDNA)))
Alofisel ▼
(darvadstrocel)
Alunbrig ▼
(brigatinib)
Ceprotin
(human protein C)
Circadin
(melatonin)
Controloc
(pantoprazole)
Controloc Control
(pantoprazole)
Elaprase ▼
(idursulfase)
Elityran
(leuprorelin acetate)
Feiba
(factor VIII inhibitor bypassing activity)
Firazyr
(icatibant)
Fosrenol
(lanthanum (III) carbonate hydrate)
Human Albumin Baxalta
(albumin human)
HyQvia
(human normal immunoglobulin (Immune Globulin 10% or IG 10%), recombinant human hyaluronidase (rHuPH20))
Incresync
(alogliptin, pioglitazone)
Kiovig
(human normal immunoglobulin (IVIg))
Prothromplex TOTAL
(factor II (prothrombin), factor VII (proconvertin), factor IX (monoclonal antibody purified), factor X (stuart prower factor), human protein C)
Replagal
(agalsidase alfa)
Resolor
(prucalopride)
Revestive ▼
(teduglutide)
Riopan
(magaldrate anhydrous)
Rixubis
(nonacog gamma)
Vipdomet
(alogliptin, metformin)
Vipidia
(alogliptin)
VPRIV
(velaglucerase alfa)
Zurcazol
(pantoprazole sodium sesquihydrate)
0-9
a
b
c
d
e
f
g
h
i
j
k
l
m
n
o
p
q
r
s
t
u
v
w
x
y
z
Last updated: 28/03/2023