​Sanofi-Aventis Ireland Limited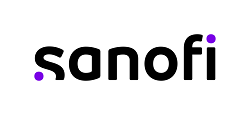 About
We have over 800 people working every day to serve those with health needs in Ireland and around the world. Wherever the team members are based, we all share the values of Teamwork, Integrity, Courage and Respect and our common purpose: Empowering Life.

Our manufacturing campus in Waterford has more than 740 skilled people working across multiple products and platforms, supplying therapies to people in over 70 countries. We continue to expand, providing opportunities for people to join the team, and help us support our No1 stakeholders; the people we provide our medicines for.



Our dedicated team based out of Dublin bring a broad range of treatments to people across Ireland. Amongst our treatments we have consumer healthcare, vaccines, and medicines for cardiovascular disease, diabetes, multiple sclerosis, thrombosis, rare diseases and atopic dermatitis.
Address
Sanofi
18 Riverwalk
Citywest Business Campus
Dublin 24

Contact details
Medical Information phone number
+ 353 (1) 403 5600
Hours of operation
08.30-17.30 GMT Monday-Friday (Excluding Public Holidays)
Medical Information website
http://www.medicines.ie
Medical Information email
IE-Medicalinformation@sanofi.com
Adverse events
Please do not use this web-site to report Adverse Events. Please use the contact details below.

Suspected adverse events should be reported to HPRA via HPRA Pharmacovigilance, Earlsfort Terrace, IRL - Dublin 2;
Tel: +353 1 6764971; Fax: +353 1 6762517.
Website: www.hpra.ie;
E-mail: medsafety@hpra.ie.

You can also report adverse reactions direct to Sanofi on IEPharmacovigilance@sanofi.com or + 353 1 403 5600.
Adverse event phone number
+ 353 1 403 5600
Adverse event email
IEPharmacovigilance@sanofi.com
Sanofi Ireland Company Web-site
https://www.sanofi.ie/
Last updated: 09/04/2021