Takeda Italia SpA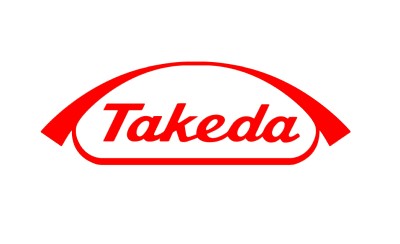 About
Takeda è un'azienda farmaceutica leader di settore che collabora con gli Operatori Sanitari e le Istituzioni per consentire l'accesso a farmaci innovativi, che fanno realmente la differenza nella vita dei pazienti.
Address
Via Elio Vittorini, 129 - 00144
ROME

Contact details
Medical Information phone number
+39 06502601
Hours of operation
lun-gio 8,00-16,45 ven 8-13,45
Medical Information website
https://www.globalmedical.takeda.com/
Medical Information email
medinfoemea@takeda.com
Adverse events and product complaints
Le segnalazioni di sospette reazioni avverse costituiscono un'importante fonte di informazioni per le attività di farmacovigilanza, in quanto consentono di rilevare potenziali segnali di allarme relativi all'uso dei medicinali così da renderli più sicuri, a beneficio di tutti i pazienti.
La normativa europea sulla farmacovigilanza richiede a tutti gli operatori sanitari e ai cittadini di segnalare qualsiasi sospetta reazione avversa (grave e non grave, nota e non nota) all'indirizzo: https://www.aifa.gov.it/content/segnalazioni-reazioni-avverse.

Gli eventi avversi e i reclami sui prodotti possono essere segnalati anche a Takeda Italia utilizzando i contatti forniti di seguito.
Adverse event phone number
+39 06502601
Adverse event email
AE.ITA@takeda.com
Company Website
https://www.takeda.com/it-it/
Takeda products
Medicinal products marked with▼are subject to additional monitoring. This will allow quick identification of new safety information. You can help by reporting any side effects you may get.
0-9
a
b
c
d
e
f
g
h
i
j
k
l
m
n
o
p
q
r
s
t
u
v
w
x
y
z
Adcetris® ▼
(brentuximab)
Advate
(fattore VIII (octocog alfa))
Adynovi ▼
(fattore VIII (rurioctocog alfa pegol))
Albumina Baxalta
(albumina umana)
Alofisel® ▼
(darvadstrocel)
Alunbrig® ▼
(brigatinib)
Antitrombina III Baxalta
(antitrombina III)
Cinryze ▼
( C1 inibitore (umano, plasma derivato))
Elaprase ▼
(idursulfasi)
Enantone®
(leuprorelina acetato)
Entyvio®
(vedolizumab)
Equasym
(metilfenidato)
FEIBA
(complesso protrombinico attivato)
Firazyr
(icatibant)
Fixnove
(fattore IX della coagulazione umano)
Flexbumin
(albumina umana)
Foznol
(lantanio)
Gammagard
(immunoglobuline umane normali (IVIg))
HyQvia ▼
(immunoglobulina umana normale (immunoglobulina 10% o IG 10%), ialuronidasi umana ricombinante (rHuPH20))
Incresync®
(alogliptin, pioglitazone)
Kiovig
(immunoglobulina umana normale (IVIg))
Matrifen®
(fentanil)
Mepact®
(mifamurtide)
Mesavancol®
(mesalazina)
Mnesis®
(idebenone)
Pantecta®
(pantoprazolo)
Pantopan®
(pantoprazolo)
Pantorc®
(pantoprazolo)
Peptazol®
(pantoprazolo)
Plenadren
(idrocortisone)
Proplex
(fattori II, VII, IX e X della coagulazione umani)
Provertinum
(fattore VII umano della coagulazione)
Recombinate
(fattore VIII ricombinante della coagulazione (octocog alfa))
Replagal
(agalsidasi alfa)
Resolor
(prucalopride)
Revestive ▼
(teduglutide)
Riopan®
(magaldrato)
Rixubis
(fattore IX della coagulazione umano ricombinante)
Talate
(fattore VIII umano della coagulazione, fattore di von Willebrand umano)
Vipdomet®
(alogliptin, metformina)
Vipidia®
(alogliptin)
VPRIV
(velaglucerasi alfa)
0-9
a
b
c
d
e
f
g
h
i
j
k
l
m
n
o
p
q
r
s
t
u
v
w
x
y
z
Last updated: 17/11/2022