GlaxoSmithKline S.p.A.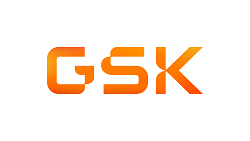 About
Siamo un'azienda farmaceutica internazionale fondata sulla ricerca, con uno scopo davvero speciale: aiutare le persone a essere più attive, sane e longeve.

Address
Viale dell'Agricoltura n.7, 37135 Verona VR

GSK products
Medicinal products marked with▼are subject to additional monitoring. This will allow quick identification of new safety information. You can help by reporting any side effects you may get.
0-9
a
b
c
d
e
f
g
h
i
j
k
l
m
n
o
p
q
r
s
t
u
v
w
x
y
z
ANATETALL
(adsorbed tetanus vaccine)
ANORO ▼
(umeclidinium, vilanterol)
AUGMENTIN
(amoxicillin, clavulanate potassium)
AVAMYS
(fluticasone furoate)
AVODART
(dutasteride)
BACTROBAN
(mupirocin)
BENLYSTA ▼
(belimumab)
BEXSERO
(meningococcal group b vaccine (rdna component adsorbed) )
BLENREP ▼
(belantamab mafodotin)
BOOSTRIX
(Meningococcal Group B Vaccine)
CELSENTRI
(maraviroc)
CERVARIX
(human papillomavirus vaccine [types 16 18] (recombinant adjuvanted adsorbed))
CLAVULIN
(amoxicillin, clavulanic acid)
CLOBESOL
(clobetasol propionate)
COMBIVIR
(lamivudine, zidovudine)
COMBODART
(dutasteride, tamsulosin hydrochloride )
CUROXIM
(cefuroxime sodium)
DITANRIX
(adsorbed diphtheria adsorbed tetanus vaccine)
DOVATO
(dolutegravir)
DUAC
(clindamycin phosphate , benzoyl peroxide hydrous )
DUAGEN
(dutasteride )
ECOVAL
(betamethasone valerate)
ELONTRIL
(bupropion hydrochloride)
ENERGIX B
(hepatitic vaccine b)
EPIVIR
(lamivudine)
EUTIMIL
(paroxetine hydrochloride)
FENDRIX
(hepatitis b vaccine (adjuvanted adsorbed))
FLIXODERM
(fluticasone propionate)
FLIXONASE
(fluticasone propionate)
FLIXOTIDE
(fluticasone propionate)
FLOLAN
(epoprostenol )
FLUARIX TETRA ▼
(fragmented virus influenza vaccine)
GLAZIDIM
(ceftazidime pentahydrate)
HAVRIX
(hepatitis a vaccine (inactivated adsorbed))
HIBERIX
(haemophilus influenzae type b conjugate vaccine)
IMIGRAN
(sumatriptan succinate)
INCRUSE ▼
(umeclidinium bromide)
INCRUSE & RELVAR
(umeclidinium)
INFANRIX HEXA
(diptheria, tetanus, acellular pertussis, poliomyelitis (inactivated), hepatitis b (rdna) and haemophilus influenzae type b conjugated vaccine (adsorbe)
INTEGRILIN
(eftifibatide)
JELNU
(dutasteride, tamsulosin hydrochlorid)
JEMPERLI
(dostarlimab)
JULUCA ▼
(Dolutegravir+Rilpivirine)
KIVEXA
(abacavir, lamivudine)
LACIPIL
(lacidipin)
LAMICTAL
(lamotrigine )
MALARONE
(atovaquone, proguanil hydrochloride)
MENJUGATE
(meningococcal group c oligosaccharide conjugate vaccine)
MENVEO
(meningoccal group A,C,W135 and Y conjugate vaccine)
POLIOBOOSTRIX
(diphtheric, pertotoxic, polyomelitic, tetanus vaccine)
POLIOINFANRIX
(vaccine (adsorbed) anti-diphtheria, tetanus, pertotoxic (acellular component) , anti-poliomyelitis (inactivated))
PRIORIX
(measles, mumps, rubella )
PRIORIX TETRA
(measles, mumps, rubella, varicella vaccine)
RELENZA
(zanamivir)
RELVAR ELLIPTA
(fluticasone furoate micronised, vilanterol trifenatate micronised)
REQUIP
(ropinirole hydrochloride)
RETROVIR
(zidovudine)
ROTARIX
(oral suspension in pre-filled oral applicator)
RUKOBIA
(fostemsavir)
SERETIDE
(fluticasone propionate, salmeterol xinafoate)
SEREUPIN
(paroxetine hydrochloride)
SEREVENT
(salmeterol xinafoate)
SEROXAT
(paroxetine hydrochloride)
SHINGRIX ▼
(herpes zoster vaccine (recombinant, adjuvanted))
SYNFLORIX
(pneumococcal polysaccharide serotype )
TELZIR ▼
(fosamprenavir)
TIVICAY ▼
(dolutegravir)
TRELEGY ELLIPTA ▼
(fluticasone furoate, umeclidinium bromide, vilanterol)
TRIUMEQ
(dolutegravir, abacavir, lamivudine)
TRIZIVIR
(abacavir, lamivudine, zidovudine)
TWINRIX
(hepatitis a and hepatitis b surface antigen vaccine)
VARILRIX
(varicella-zoster virus vaccine)
VENTOLIN
(salbutamol sulphate)
VOCABRIA ▼
(cabotegravir)
VOLIBRIS
(ambrisentan)
WELLBUTRIN
(bupropion hydrochloride)
ZEFFIX
(lamivudine)
ZEJULA ▼
(niraparib tosylate monohydrate)
ZELITREX
(valaciclovir hydrochloride)
ZENTEL
(albendazole)
ZIAGEN
(abacavir)
ZINNAT
(cefuroxime axetil )
ZOVIRAX
(aciclovir)
ZYBAN
(bupropion hydrochloride )
0-9
a
b
c
d
e
f
g
h
i
j
k
l
m
n
o
p
q
r
s
t
u
v
w
x
y
z
Last updated: 02/02/2023