Takeda Nederland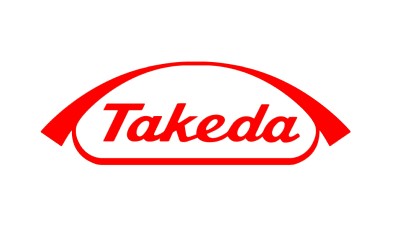 About
Takeda is een patiëntgericht, op waarden gebaseerd, O&O gedreven, wereldwijd biofarmaceutisch bedrijf dat zich inzet om betere gezondheid en een heldere toekomst te bieden aan mensen wereldwijd. Onze passie en het nastreven van mogelijk levensveranderende behandelingen voor patiënten zijn diep geworteld in meer dan 240 jaar van de onderscheidende geschiedenis in Japan.
Address
Mercuriusplein 11; 5e verdieping
2132 HA Hoofddorp
Nederland

Takeda products
Medicinal products marked with▼are subject to additional monitoring. This will allow quick identification of new safety information. You can help by reporting any side effects you may get.
0-9
a
b
c
d
e
f
g
h
i
j
k
l
m
n
o
p
q
r
s
t
u
v
w
x
y
z
Adcetris® ▼
(brentuximab vedotin)
Advate®
(humane stollingsfactor VIII)
Adynovi® ▼
(humane stollingsfactor VIII)
Alencalci D3
(alendronin acid, calcium carbonate, cholecalciferol)
Alofisel® ▼
(darvadstrocel)
Alunbrig® ▼
(brigatinib)
AT-III® (Anti-trombine III)
(antithrombine III)
Calci-Chew
(calcium carbonate)
Calci-Chew D3
(calcium carbonate, cholecalciferol)
Ceprotin®
(humaan proteïne C)
Cinryze® ▼
(C1-esteraseremmer)
Circadin®
(melatonin)
Cuvitru®
(humane, normale immunoglobuline (subcutaan))
Elaprase® ▼
(idursulfase)
Elvanse®
(lisdexamfetaminedimesylaat)
Entyvio®
(vedolizumab)
Equasym XL®
(methylfenidaathydrochloride)
Feiba®
(Factor VIII inhibitor bypassing activity)
Firazyr®
(icatibant)
Fosrenol®
(lanthaancarbonaathydraat)
Gammagard SD®
(humane, normale immunoglobuline (intraveneus))
Gutron®
(midodrine hydrochloride)
Humaan albumine
(humaan albumine)
Hydrocobamine®
(hydroxocobalamin)
HyQvia® ▼
(humane, normale immunoglobuline (subcutaan))
Instanyl®
( fentanylcitrate)
Intuniv® ▼
(guanfacine hydrochloride)
Kiovig®
(humane, normale immunoglobuline (intraveneus))
L-Thyroxine®
(levothyroxine)
Mono-Cedocard Retard®
(isosorbide mononitrate)
Natpar® ▼
(parathyroid hormoon)
Nedios®
(acipimox)
Obizur® ▼
(anti hemofilie factor VIII)
Plenadren®
(hydrocortison)
Prothromplex®
(humaanfactor II;VII;IX;X en humaanproteine c)
Replagal®
(agalsidase alfa)
Resolor®
(prucalopride)
Rixubis®
(nonacog-gamma recombinant humane stollingsfactor IX)
Ubretid®
(distigmine bromide)
Veyvondi® ▼
(vonicog alfa)
Vpriv®
(velaglucerase alfa)
Xagrid®
(anagrelide hydrochloride)
0-9
a
b
c
d
e
f
g
h
i
j
k
l
m
n
o
p
q
r
s
t
u
v
w
x
y
z
Last updated: 17/11/2022