GlaxoSmithKline B.V.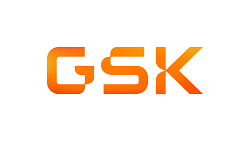 About
GSK - doe meer, voel je beter, leef langer

Wij zijn een wetenschappelijk geleid, wereldwijd gezondheidszorgbedrijf met een speciaal doel: mensen helpen om meer te doen, zich beter te voelen en langer te leven.
We hebben drie wereldwijde bedrijven die innovatieve geneesmiddelen, vaccins en gezondheidsproducten voor consumenten onderzoeken, ontwikkelen en produceren.
Ons doel is om een van de meest innovatieve, best presterende en meest vertrouwde zorgbedrijven ter wereld te zijn.
Onze waarden zijn patiëntgerichtheid, transparantie, respect en integriteit. Iedereen bij GSK is gericht op drie prioriteiten: innovatie, prestaties en vertrouwen.
Onze waarden staan centraal in alles wat we doen en helpen ons om onze cultuur te definiëren. Zodat we samen bijzondere producten voor onze patiënten en consumenten kunnen leveren en van GSK een schitterende werkplek kunnen maken.
We willen wetenschappelijk en technisch excelleren om een pijplijn van nieuwe producten te ontwikkelen en te lanceren die inspelen op de behoeften van patiënten, overheid, zorgverzekeraars en consumenten.
Meer informatie: www.gsk.com




Address
Van Asch van Wijckstraat 55H
3811 LP AMERSFOORT
For correspondence:
GlaxoSmithKline BV
Postbus 2159
3800 CD AMERSFOORT

GSK products
Medicinal products marked with▼are subject to additional monitoring. This will allow quick identification of new safety information. You can help by reporting any side effects you may get.
0-9
a
b
c
d
e
f
g
h
i
j
k
l
m
n
o
p
q
r
s
t
u
v
w
x
y
z
ADARTREL_REQUIP
(Ropinirole)
ADJUPANRIX
(Flu D-H5N1 Pandemic Duplicate/Vietnam)
AMBIRIX
(Hepatitis A B vaccine - 2 doses)
ANORO ELLIPTA ▼
(Umeclidinium+Vilanterol)
AUGMENTIN
(Amoxicillin, Clavulanic)
AVAMYS
(Fluticasone Furoate_Intranasal)
AVODART
(Dutasteride)
BACTROBAN
(Mupirocin)
BENLYSTA IV ▼
(Belimumab_Intravenous)
BENLYSTA SUBCUTANEOUS ▼
(Belimumab_Subcutaneous)
BETNELAN
(Betamethasone Valerate)
BEXSERO
(Meningococcal Group B Vaccine)
BOOSTRIX
(dTpa)
BOOSTRIX POLIO
(dTpa-IPV_)
CERVARIX
(HPV 16-18)
COMBODART
(Dutasteride+Tamsulosin)
CUTIVATE
(Fluticasone Propionate_Topical)
DARAPRIM
(Pyrimethamine)
DECTOVA ▼
(Zanamivir intravenous)
DERMOVATE
(Clobetasol Propionate)
DUAC
(Clindamycin+Benzoyl Peroxide)
EMOVATE
(Clobetasone butyrate)
ENGERIX-B
(Hepatitis B vaccine recombinant)
ENGERIX-B JUNIOR
(Hepatitis B vaccine recombinant)
ESKAZOLE
(Albendazole)
FENDRIX
(Fendrix (Hepatitis B (rDNA) vaccine (adsorbed and adjuvanted)))
FLIXONASE
(Fluticasone Propionate_Intranasal)
FLIXOTIDE DISKUS
(Fluticasone Propionate_Diskus)
FLIXOTIDE INHALER
(Fluticasone Propionate_HFA)
FLIXOTIDE NEBULES
(Fluticasone Propionate_Nebuliser Solution)
FLOLAN
(Epoprostenol)
FLUARIX TETRA
(Flu D-QIV NH)
HAVRIX 1440
(Hepatitis A vaccine)
HAVRIX JUNIOR
(Hepatitis A vaccine)
IMIGRAN
(Sumatriptan)
INCRUSE ELLIPTA ▼
(Umeclidinium Bromide)
INFANRIX HEXA
(DTPa-Hep B-IPV/Hib)
INTEGRILIN
(Eptifibatide)
MALARONE
(Atovaquone, Proguanil)
MALARONE JUNIOR
(Atovaquone, Proguanil)
MENVEO
(Meningococcal (Groups A, C, Y and W-135) - CRM197 Conjugate Vaccine)
PRIORIX
(MMR live attenuated vaccine)
PRIORIX TETRA
(MMRV live attenuated vaccine)
RELENZA ROTADISK
(Zanamivir)
RELVAR ELLIPTA
(Fluticasone Furoate, Vilanterol)
ROTARIX ORAL SUSPENSION
(Rotavirus vaccine liquid)
SERETIDE DISKUS
(Fluticasone Propionate, Salmeterol_Diskus)
SERETIDE INHALER
(Fluticasone Propionate, Salmeterol_HFA)
SEREVENT
(Salmeterol)
SEROXAT
(Paroxetine)
SHINGRIX ▼
(Herpes Zoster Subunit Vaccine)
SYNFLORIX
(10 valent NTHI conjugate vaccine)
TOCTINO
(Alitretinoin)
TRELEGY ELLIPTA ▼
(Fluticasone Furoate+Umeclidinium+Vilanterol)
TWINRIX ADULT
(Hepatitis A/Hepatitis B Vaccine)
TWINRIX PAEDIATRIC
(Hepatitis A/Hepatitis B Vaccine)
WELLBUTRIN XR
(Bupropion_Extended release (depression))
ZEFFIX
(Lamivudine_Hep B)
ZEJULA ▼
(Niraparib)
ZELITREX
(Valacyclovir)
ZIAGEN
(Abacavir)
ZINNAT
(Cefuroxime Axetil)
ZOVIRAX
(Acyclovir)
ZYBAN
(Bupropion_HCL sustained release (smoking))
0-9
a
b
c
d
e
f
g
h
i
j
k
l
m
n
o
p
q
r
s
t
u
v
w
x
y
z
Last updated: 06/01/2022