Pfizer bv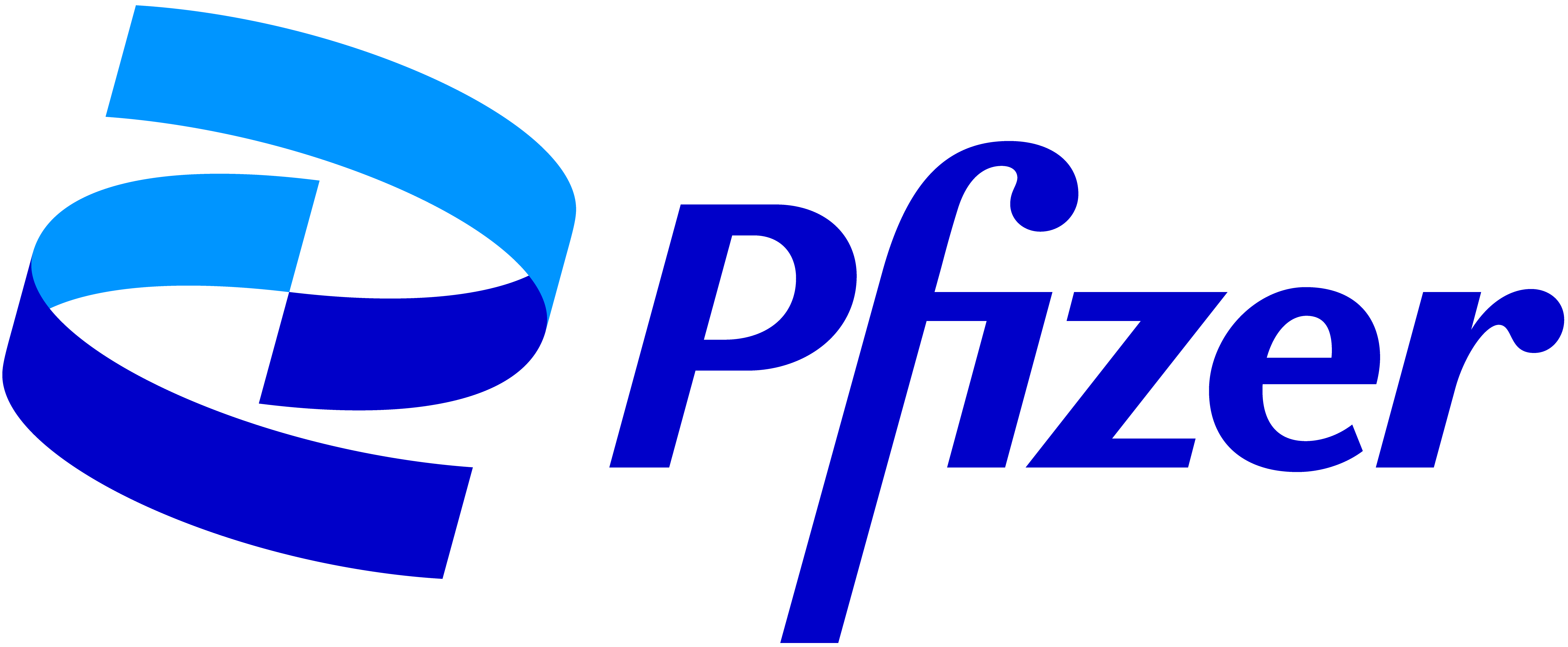 About
Bij Pfizer passen we wetenschap en onze wereldwijde middelen toe om behandelingen te bieden aan mensen die hun leven verlengen of aanzienlijk verbeteren. Ons doel is om met behulp van innovatie, nieuwe geneesmiddelen te ontwikkelen die het leven van patiënten belangrijk verbeteren. Onze missie is om het meest toonaangevende, innovatieve biofarmaceutische bedrijf te zijn.
Address
Rivium Westlaan 142
2909 LD Capelle a/d IJssel

Contact details
Medical Information phone number
0800 - 6334636
Hours of operation
Maandag - Vrijdag tussen 08:00 en 17:00 uur
Medical Information website
http://pfizermedicalinformation.nl
Medical Information email
medical.information@pfizer.com
Adverse events and product complaints
Indien u een ongewenst voorval of bijwerking van een product of medisch hulpmiddel van Pfizer wenst te melden (zonder medische vraag), gelieve dit aan Pfizer te rapporteren op het nummer 010 4064 290 of per mail naar het volgende mailadres: NLD.AEReporting@pfizer.com.

Indien u een productklacht wilt melden (zonder medische vraag) dan kunt u deze mailen naar het volgende mailadres: Quality.NL@pfizer.com
Company website
https://www.pfizer.nl
Pfizer products
Medicinal products marked with▼are subject to additional monitoring. This will allow quick identification of new safety information. You can help by reporting any side effects you may get.
0-9
a
b
c
d
e
f
g
h
i
j
k
l
m
n
o
p
q
r
s
t
u
v
w
x
y
z
AMIKACINE HOSPIRA
(amikacine)
APEXXNAR ▼
(pneumococcal 20-valent conjugate vaccine - diphtheria CRM197 protein)
AROMASIN
(exemestaan)
ARTHROTEC
(diclofenacnatrium en misoprostol)
ATGAM ▼
(horse anti-human T lymphocyte immunoglobulin (eATG))
BAVENCIO ▼
(avelumab)
BENEFIX
(nonacog alfa)
BESPONSA
(inotuzumab ozogamicine)
BOSULIF
(bosutinib)
CHAMPIX
(varenicline)
CIBINQO ▼
(abrocitinib)
COMIRNATY COVID-19 mRNA vaccine ▼
(tozinameran) and (tozinameran / riltozinameran) and (tozinameran / famtozinameran)
CORVERT
(Ibutilidefumaraat)
CRESEMBA
(isavuconazol)
CYKLOKAPRON
(tranexaminezuur)
CYTARABINE HOSPIRA
(cytarabine)
CYTOTEC
(misoprostol)
DALACIN C
(clindamycine)
DAURISMO ▼
(glasdegib)
DEPO MEDROL
(methylprednisolon)
DEPO MEDROL + LIDOCAINE
(methylprednisolonacetaat en lidocaine )
DEPO PROVERA
(medroxyprogesteronacetaat )
DETRUSITOL SR
(tolterodine)
DIFLUCAN
(fluconazol)
DOSTINEX
(cabergoline)
DUAVIVE
(bazedoxifen)
DYNASTAT
(parecoxib)
ECALTA
(anidulafungine)
ELIQUIS (CO-PROMOTED BMS)
(apixaban)
ENBREL
(etanercept)
ESTRACYT
(estramustinedinatriumfosfaatmonohydraat)
FSME IMMUN
(vaccin tegen tekenmeningo-encefalitisvirus)
IBRANCE
(palbociclib)
INFLECTRA
(infliximab)
KETANEST-S
(esketaminehydrochloride)
LEVETIRACETAM HOSPIRA
(levetiracetam)
LONNOTEN
(minoxidil)
LOPID
(gemfibrozil)
LORVIQUA ▼
(lorlatinib)
LOVETTE
(levonorgestrel en ethinylestradiol)
MINULET
(ethinylestradiol)
MYCOBUTIN
(rifabutine)
MYLOTARG
(gemtuzumab ozogamicine)
NEISVAC-C
(geconjugeerd meningokokkengroep C-polysacharidevaccin (geadsorbeerd))
NGENLA ▼
(somatrogon)
NIMENRIX
(meningokokkengroep A, C, W-135 en Y geconjugeerd vaccin)
NIVESTIM
(filgrastim)
OCTREOTIDE HOSPIRA
(octreotide)
PAMIDRONAAT HOSPIRA
(pamidronaat)
PAXLOVID ▼
(nirmatrelvir/ritonavir)
PREPIDIL ENDOCERVICALE GEL
(dinoproston)
PREVENAR 13
(pneumokokkenpolysaccharidenconjugaatvaccin (13-valent, geadsorbeerd))
PROSTIN E2
(dinoproston)
PROSTIN VR
(dinoproston)
PROVERA
(medroxyprogesteronacetaat)
RAPAMUNE
(sirolimus)
REAPAM
(prazepam)
REFACTO AF
(moroctocog alfa)
RETACRIT
(epoëtine zeta)
RUXIENCE ▼
(rituximab)
SALAZOPYRINE
(sulfasalazine)
SAYANA PRESS
(medroxyprogesteronacetaat)
SELOKOMB
(metoprolol)
SOLU CORTEF
(hydrocortison)
SOLU MEDROL
(methylprednisolon)
SOMAVERT
(pegvisomant)
STAQUIS ▼
(crisaborole)
STEDIRIL 30
(levonorgestrel en ethinylestradiol)
SUTENT
(sunitinib)
SYNAREL
(nafarelineacetaat)
TALZENNA ▼
(talazoparib)
TEMESTA
(lorazepam)
TERRA CORTRIL + POLYMYXINE B
(oxytetracycline)
TORISEL
(temsirolimus)
TOVIAZ
(fesoterodinefumaraat)
TRAZIMERA ▼
(trastuzumab)
TRINORDIOL
(levonorgestrel en ethinylestradiol )
TRUMENBA
(meningkokken groep b vaccin (recombinant, geadsorbeerd))
TYGACIL
(tigecycline)
VFEND
(voriconazol)
VIBRAMYCIN SF
(doxycycline)
VIZIMPRO ▼
(dacomitinib)
VYDURA ▼
(rimegepant)
VYNDAQEL ▼
(tafamidis)
ZAVEDOS
(idarubicinehydrochloride)
ZAVICEFTA
(ceftazidim en avibactam)
ZINFORO
(ceftarolinefosamil)
ZIRABEV ▼
(bevacizumab)
ZITHROMAX
(azitromycine)
ZOLEDRONIC ACID HOSPIRA
(zoldedroninezuur)
ZYVOXID
(linezolid)
0-9
a
b
c
d
e
f
g
h
i
j
k
l
m
n
o
p
q
r
s
t
u
v
w
x
y
z
Last updated: 06/01/2023