Pfizer Ltd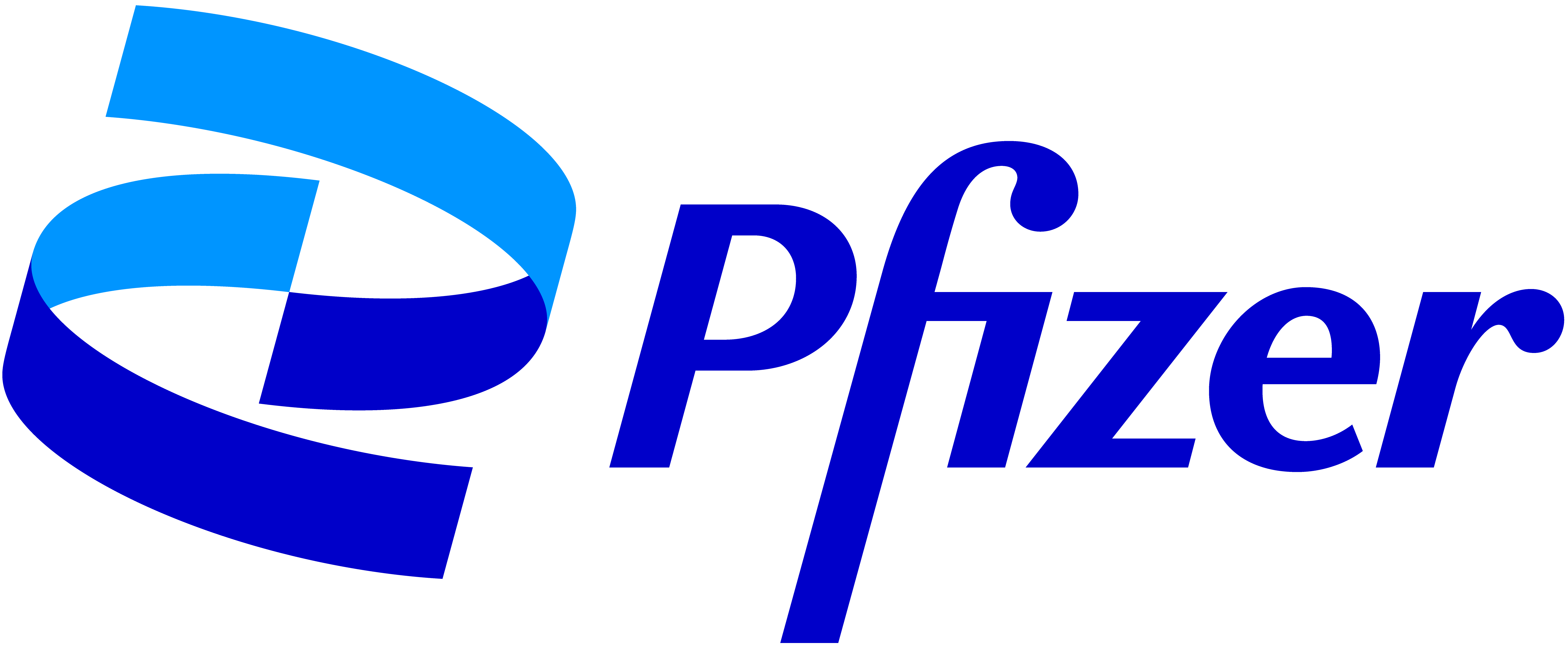 About
Pfizer er et av verdens ledende innovative biofarmasøytiske selskaper, som utvikler og leverer over 160 forskjellige medisiner, vaksiner og helseprodukter til forbrukere for å forbedre livene til millioner av mennesker rundt om i verden hvert år.
Address
Drammensveien 288
N-0283 Oslo
Postboks 3
N-1324 Lysaker

Contact details
Medical Information phone number
+47 67526100
Hours of operation
Monday to Friday between 0800-1600
Medical Information website
www.pfizermedicalinformation.no
Medical Information email
medical.information@pfizer.com
Adverse events and product complaints
Hvis du bruker en medisin og opplever bivirkninger, bør du umiddelbart rapportere disse til din lege eller farmasøyt, eller annet helsepersonell (for eksempel sykepleier eller pleier) eller til selskapet som produserte medisinen. Rapporteringsskjemaer og informasjon finner du på https://legemiddelverket.no/bivirkninger-og-sikkerhet. For å rapportere en bivirkning eller produktklage til Pfizer, ring 67526100.
Corporate site
www.pfizer.no
Pfizer products
Medicinal products marked with▼are subject to additional monitoring. This will allow quick identification of new safety information. You can help by reporting any side effects you may get.
0-9
a
b
c
d
e
f
g
h
i
j
k
l
m
n
o
p
q
r
s
t
u
v
w
x
y
z
ADRIAMYCIN
(doxorubicin HCl)
APEXXNAR ▼
(pneumococcal 20-valent conjugate vaccine - diphtheria CRM197 protein)
ARICEPT
(donepezil HCl)
AROMASIN
(exemestane)
ARTHROTEC
(misoprostol, diclofenac sodium)
AZITROMAX
(azithromycin)
BAVENCIO ▼
(avelumab)
BAVENCIO-axitinib ▼
(avelumab-axitinib)
BEHEPAN
(cyanocobalamin)
BENEFIX
(nonacog alfa)
BESPONSA
(inotuzumab ozogamicin)
BOSULIF
(bosutinib)
CARDIZEM RETARD
(diltiazem)
CARDIZEM UNO
(diltiazem)
CAVERJECT
(alprostadil)
CHAMPIX
(varenicline tartrate)
CIBINQO ▼
(abrocitinib)
COMIRNATY COVID-19 mRNA vaccine ▼
(tozinameran) and (tozinameran / riltozinameran) and (tozinameran / famtozinameran)
CONLUDAG
(norethisterone)
CYKLOKAPRON
(tranexamic acid)
CYTOTEC
(misoprostol)
DALACIN
(clindamycin HCl)
DEPO-MEDROL
(methylprednisolone acetate)
DEPO-PROVERA
(medroxyprogesterone acetate)
DIFLUCAN
(fluconazole)
DOSTINEX
(cabergoline)
DUAVIVE
(conjugated estrogens, bazedoxifene)
DYNASTAT
(parecoxib)
ECALTA
(anidulafungin)
EDRONAX
(reboxetine)
ELIQUIS
(apixaban)
ENBREL
(etanercept)
FRAGMIN
(dalteparin sodium)
IBRANCE
(palbociclib)
INFLECTRA
(infliximab)
KALSIUMFOLINAT
(calcium folinate)
KETALAR
(ketamine)
KETANEST
(esketamine)
KETOGAN
(ketobemidone, dimethylaminophenylbutene HCl)
KETORAX
(ketobemidone)
LANZO MELT
(lansoprazole)
LOETTE
(levonorgestrel, ethinyl estradiol)
MEDROL
(methylprednisolone)
METHOTREXATE
(methotrexate)
MINDIAB
(glipizid)
MYLOTARG
(gemtuzumab)
NGENLA ▼
(somatrogon)
NIMENRIX
(meningococcal group ACWY polysaccharide conjugate vaccine adsorbed)
NIVESTIM
(filgrastim injection)
PAXLOVID ▼
(nirmatrelvir/ritonavir)
PREVNAR 13
(pneumococcal 13-valent conjugate vaccine - diphtheria CRM197 protein)
PRO-EPANUTIN
(fosphenytoin sodium)
PROSTIVAS
(alprostadil)
PROVERA
(medroxyprogesterone acetate)
RAPAMUNE
(sirolimus)
REFACTO AF
(moroctocog alfa)
RETACRIT
(epoetin zeta injection)
SALAZOPYRIN
(sulfasalazine)
SOBRIL
(oxazepam)
SOLU-CORTEF
(hydrocortisone sodium succinate)
SOLU-MEDROL
(methylprednisolone sodium succinate)
SOMAVERT
(pegvisomant)
SUTENT
(sunitinib malate)
SYNARELA
(nafarelin acetate)
SYNFASE
(norethindrone, ethinyl estradiol)
TALZENNA ▼
(talazoparib)
TERRA-CORTRIL
(oxytetracycline HCl, hydrocortisone acetate)
TERRA-CORTRIL POLYMYXIN B
(oxytetracycline HCl, hydrocortisone acetate, polymyxin B sulphate)
TERRAMYCIN-POLYMYXIN B
(oxytetracycline HCl, polymyxin B sulfate)
TICOVAC
(tick-borne encephalitis vaccine, whole virus, inactivated)
TICOVAC JUNIOR
(tick-borne encephalitis vaccine, whole virus, inactivated)
TORISEL
(temsirolimus)
TOVIAZ
(fesoterodine fumarate)
TRAZIMERA ▼
(trastuzumab)
TRUMENBA
(meningococcal serogroup B vaccine)
TYGACIL
(tigecycline)
VFEND
(voriconazole)
VINCRISTINE
(vincristine sulfate)
VIZIMPRO ▼
(dacomitinib)
VYDURA ▼
(rimegepant)
VYNDAQEL ▼
(tafamidis meglumine)
ZAVEDOS
(idarubicin HCl)
ZAVICEFTA
(ceftazidime, avibactam)
ZINFORO
(ceftaroline fosamil)
ZYVOXID
(linezolid)
0-9
a
b
c
d
e
f
g
h
i
j
k
l
m
n
o
p
q
r
s
t
u
v
w
x
y
z
Last updated: 06/01/2023