GlaxoSmithKline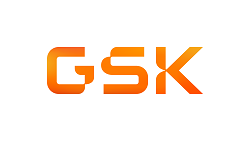 About
Somos uma multinacional biofarmacêutica, impulsionada pela ciência e inovação, com um propósito especial: ajudar as pessoas a fazerem mais, sentirem-se melhor e viverem mais tempo.
Temos três áreas globais de negócio, dedicadas à investigação, desenvolvimento e fabrico de medicamentos, vacinas e produtos de grande consumo. O nosso objetivo é sermos uma das empresas farmacêuticas mais inovadoras, com melhor performance e de maior confiança do mundo.
A nossa estratégia é fazer chegar ao maior número possível de pessoas, medicamentos e vacinas inovadoras e de elevada qualidade, através do nosso conhecimento científico, técnico, comercial e o talento dos nossos colaboradores.

Address
Rua Dr. António Loureiro Borges, n.º 3
Arquiparque – Miraflores
1495-131 ALGÉS
Portugal

GSK products
Medicinal products marked with▼are subject to additional monitoring. This will allow quick identification of new safety information. You can help by reporting any side effects you may get.
0-9
a
b
c
d
e
f
g
h
i
j
k
l
m
n
o
p
q
r
s
t
u
v
w
x
y
z
Adartrel
(Ropinirol )
Adjupanrix
(Vacina contra a pandemia da gripe)
Ambirix
(Vacina contra a hepatite A e a hepatite B)
Anoro Ellipta ▼
(Brometo de umeclidínio e Vilanterol)
Augmentin
(Amoxicilina e Ácido Clavulânico )
Avamys
(Furoato de fluticasona )
Avodart
(Dutasterida )
Bactroban
(Mupirocina)
Beclotaide
(Beclometasona )
Benlysta ▼
(Belimumab)
Betnovate
(Betametasona )
Bexsero
(Vacina contra o Meningococo B)
Blenrep ▼
(Belantamab mafodotina)
Boostrix
(Vacina contra a difteria, o tétano e a tosse convulsa)
Boostrix Polio
(Vacina contra a difteria, o tétano, a tosse convulsa e a poliomielite)
Cartia
(Ácido acetilsalicílico)
Cervarix
(Vacina contra o papilomavírus humano (tipos 16/18))
Clamoxyl
(Amoxicilina)
Combodart
(Dutasterida e Cloridrato de tansulosina)
Dectova ▼
(Zanamivir)
Dermovate
(Clobetasol)
Duac
(Clindamicina e Peróxido de benzoílo)
Duagen
(Dutasterida)
Elebrato Ellipta ▼
(Furoato de Fluticasona, Umeclidinio e Vilanterol )
Engerix B
(Vacina contra a Hepatite B)
Fendrix
(Vacina contra a hepatite B)
Flixotaide
(Propionato de Fluticasona)
Fluarix Tetra
(Vacina contra a gripe)
Flutaide
(Fluticasona)
Havrix
(Vacina contra a hepatite A)
Hiberix
(Vacina contra o Haemophilus tipo B)
Imigran
(Sumatriptano)
Incruse Ellipta ▼
(Brometo de umeclidínio)
Infanrix Hexa
(Vacina contra a difteria,o tétano,a tosse convulsa,a hepatite B,a poliomielite e o haemophilus tipo b)
Infanrix IPV + Hib
(Vacina contra a difteria, o tétano, a tosse convulsa, a poliomielite e o haemophilus tipo b)
Infanrix Tetra
(Vacina contra a difteria, o tétano, a tosse convulsa e a poliomielite)
Integrilin
(Eptifibatida)
Juteo
(Dutasterida e Tansulosina)
Lacipil
(Lacidipina)
Lamictal
(Lamotrigina)
Laventair Ellipta ▼
(Brometo de umeclidínio e Vilanterol)
Maizar Diskus
(Fluticasona e Salmeterol)
Malarone
(Atovaquona e Proguanilo)
Menjugate
(Vacina contra o Meningococo C)
Menveo
(Vacina contra o Meningococo A, C, W, Y)
Naramig
(Cloridrato de Naratriptano )
Prepandrix
(Vacina contra a pré-pandemia da gripe)
Priorix
(Vacina contra o sarampo, a papeira e a rubéola)
Priorix-Tetra
(Vacina contra o sarampo, a papeira, a rubéola e a varicela)
Relenza
(Zanamivir)
Relvar Ellipta
(Furoato de fluticasona e Vilanterol)
Requip LP
(Ropinirol)
Revinty Ellipta
(Furoato de fluticasona e Vilanterol )
Rolufta
(Brometo de umeclidínio)
Rotarix
(Vacina viva contra o Rotavírus)
Seretaide
(Salmeterol e Propionato de Fluticasona)
Serevent
(Salmeterol )
Seroxat
(Paroxetina)
Shingrix ▼
(Vacina contra a zona (Herpes zoster))
Synflorix
(Vacina adsorvida pneumocócica poliosídica conjugada)
Temybric Ellipta ▼
(Furoato de fluticasona + Brometo de umeclidínio + Vilanterol)
Trelegy Ellipta ▼
(Furoato de Fluticasona, Umeclidinio e Vilanterol)
Twinrix
(Vacina contra a hepatite A e a hepatite B)
Valtrex
(Valaciclovir)
Varilrix
(Vacina viva contra a varicela)
Ventilan
(Salbutamol)
Veraspir Diskus
(Fluticasona e Salmeterol)
Volibris
(Ambrisentano)
Wellbutrin XR
(Cloridrato de Bupropiom)
Zeffix
(Lamivudina)
Zejula ▼
(Niraparib)
Zipos
(Cefuroxima)
Zoref
(Cefuroxima)
Zovirax
(Aciclovir)
Zyban
(Bupropiom)
0-9
a
b
c
d
e
f
g
h
i
j
k
l
m
n
o
p
q
r
s
t
u
v
w
x
y
z
Last updated: 06/08/2021