Takeda Farmacêuticos Portugal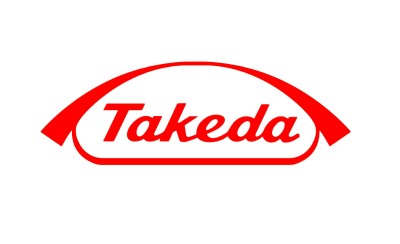 About
A Takeda é uma companhia farmacêutica global focada nos doentes e motivada pela inovação, que dá seguimento a uma história distinta de 235 anos, com o compromisso de melhorar o amanhã.
Address
Quinta da Fonte, Rua dos Malhões nº5,
Edifício Q56 D. Pedro I, Piso 3
Paço de Arcos
2770-071

Contact details
Medical Information email
medinfoEMEA@takeda.com
Adverse events and product complaints
Notifique quaisquer suspeitas de reações adversas ao Titular de Autorização de Introdução no Mercado ou ao Infarmed, incluindo o número de lote do medicamento, através dos seguintes contactos:
Formulário online do Portal RAM disponível em: http://www.infarmed.pt/web/infarmed/submissaoram (preferencialmente) ou
Direção de Gestão do Risco de Medicamentos
Parque da Saúde de Lisboa, Av. Brasil 53, 1749‐004 Lisboa, Tel: 21 798 73 73
Linha do Medicamento: 800222444 (gratuita)
e-mail: farmacovigilancia@infarmed.pt

Titular de AIM (Takeda Farmacêuticos Portugal)
Telefone de farmacovigilância: 913 530 000
e-mail: DSO-PT@takeda.com

As reclamações de qualidade podem ser notificadas à Takeda Farmacêuticos Portugal através do e-mail de contato: Global.smbx.TD-PT@takeda.com
Adverse event email
AE.PRT@takeda.com
Company Website
https://www.takeda.com/pt-pt/
Takeda products
Medicinal products marked with▼are subject to additional monitoring. This will allow quick identification of new safety information. You can help by reporting any side effects you may get.
0-9
a
b
c
d
e
f
g
h
i
j
k
l
m
n
o
p
q
r
s
t
u
v
w
x
y
z
Adcetris® ▼
(brentuximab vedotina)
Alofisel® ▼
(darvadstrocel)
DMgel
(diethylamine salicylate, heparine sodium, menthol)
Faktu®
(policresulen, cinchocain)
Pantoprazol ALTAN®
(pantoprazol)
0-9
a
b
c
d
e
f
g
h
i
j
k
l
m
n
o
p
q
r
s
t
u
v
w
x
y
z
Last updated: 23/09/2021