Takeda Farmacêuticos Portugal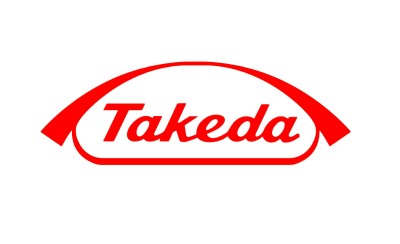 About
A Takeda é uma empresa biofarmacêutica global focada no doente, baseada em valores e orientada por I&D, empenhada em proporcionar uma saúde melhor e um futuro mais brilhante a pessoas em todo o mundo. A nossa paixão e a investigação de tratamentos potencialmente determinantes para os doentes estão profundamente enraizadas em mais de 230 anos de história notável no Japão.
Address
Quinta da Fonte, Rua dos Malhões nº5,
Edifício Q56 D. Pedro I, Piso 3
Paço de Arcos
2770-071
Portugal

Contact details
Medical Information phone number
+351 800 785 005
Medical Information website
https://www.globalmedical.takeda.com/
Medical Information email
medinfoEMEA@takeda.com
Adverse events and product complaints
Notifique quaisquer suspeitas de reações adversas ao Titular de Autorização de Introdução no Mercado ou ao Infarmed, incluindo o número de lote do medicamento, através dos seguintes contactos:
Formulário online do Portal RAM disponível em: http://www.infarmed.pt/web/infarmed/submissaoram (preferencialmente) ou
Direção de Gestão do Risco de Medicamentos
Parque da Saúde de Lisboa, Av. Brasil 53, 1749‐004 Lisboa, Tel: 21 798 73 73
Linha do Medicamento: 800222444 (gratuita)
e-mail: farmacovigilancia@infarmed.pt

Titular de AIM (Takeda Farmacêuticos Portugal)
Telefone de farmacovigilância: 913 530 000
e-mail: DSO-PT@takeda.com

As reclamações de qualidade podem ser notificadas à Takeda Farmacêuticos Portugal através do e-mail de contato: Global.smbx.TD-PT@takeda.com
Adverse event email
AE.PRT@takeda.com
Company Website
https://www.takeda.com/pt-pt/
Takeda products
Medicinal products marked with▼are subject to additional monitoring. This will allow quick identification of new safety information. You can help by reporting any side effects you may get.
0-9
a
b
c
d
e
f
g
h
i
j
k
l
m
n
o
p
q
r
s
t
u
v
w
x
y
z
Adcetris® ▼
(brentuximab vedotina)
Alofisel® ▼
(darvadstrocel)
DMgel
(diethylamine salicylate, heparine sodium, menthol)
Faktu®
(policresulen, cinchocain)
Pantoprazol ALTAN®
(pantoprazol)
0-9
a
b
c
d
e
f
g
h
i
j
k
l
m
n
o
p
q
r
s
t
u
v
w
x
y
z
Last updated: 17/11/2022