Merck s.a.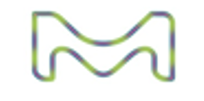 About
Na Merck trabalhamos para proporcionar avanços científicos que beneficiem doentes, médicos e a sociedade em geral. Nós colocamos o doente no centro de tudo o que fazemos respondendo assim ao nosso propósito de ajudar a criar, melhorar e prolongar a qualidade de vida dos doentes. Esta secção destina-se apenas a utilizadores residentes fora dos Estados Unidos e Canadá. Se nos contactar enquanto doente, cuidador ou profissional de saúde e tiver alguma questão médica acerca de um produto da Merck, poderá utilizar os serviços de informação médica disponíveis no país onde se encontra. A informação a ser disponibilizada estará em concordância com a legislação localmente restrita, pelo que, em caso de dúvida, recomendamos o contacto com o Médico assistente para quaisquer esclarecimentos adicionais relacionados com a terapêutica.
Address
Edifício Duo Miraflores
Alameda Fernão Lopes, 12 - 4ºB
1495-190 Algés
Portugal

Contact details
Medical Information phone number
+351 21 3613500
Hours of operation
Mon-Fri 9am - 12am / 2pm - 5pm (excl. bank holidays and weekends)
Merck s.a. products
Medicinal products marked with▼are subject to additional monitoring. This will allow quick identification of new safety information. You can help by reporting any side effects you may get.
0-9
a
b
c
d
e
f
g
h
i
j
k
l
m
n
o
p
q
r
s
t
u
v
w
x
y
z
Campral®
(Acamprosate)
Cetrotide®
(Cetrorelix)
Concor®
(Bisoprolol Fumarate)
Concor® 10 plus
(Bisoprolol Fumarate, Hydrochlorothiazide)
Concor® IC
(Bisoprolol Fumarate 2.5 mg)
Euthyrox®
(Levothyroxine )
Glucophage®
(metformin hydrochloride)
Glucovance®
(Metformin Hydrochloride + glibenclamide)
GONAL-F®
(Follitropin alpha)
Ovitrelle®
(Choriogonadotropin alfa)
Pergoveris®
(Follitropin alpha, Lutropin alpha)
Rebif®
(Interferon beta-1a)
Risidon®
(Metformin Hydrochloride (850 mg and 1000 mg))
Stagid®
(Metformin embonate )
0-9
a
b
c
d
e
f
g
h
i
j
k
l
m
n
o
p
q
r
s
t
u
v
w
x
y
z
Last updated: 07/03/2022