Pfizer AB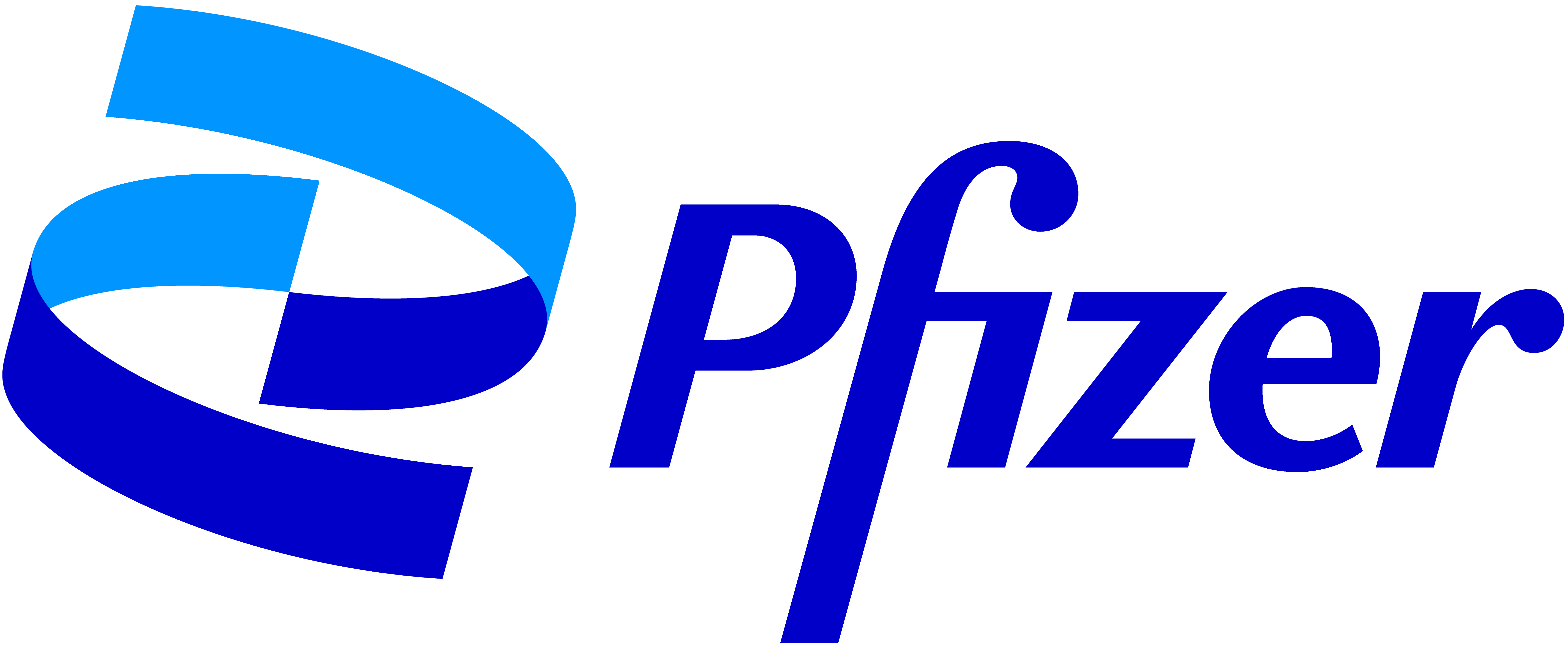 About
Pfizer är ett av världens största läkemedelsföretag, och vår stora drivkraft är att hjälpa människor till ett friskare och längre liv. Det gör vi genom att forska fram och tillverka nya läkemedel. Med över 140 läkemedel och vacciner hjälper vi patienter i alla skeden av livet.
Address
Solnavägen 3H
113 63 Stockholm

Contact details
Medical Information phone number
+468-550 520 00
Hours of operation
Måndag till Fredag, 08:30-17:00
Medical Information website
www.pfizermedicalinformation.se
Medical Information email
medical.information@pfizer.com
Adverse events and product complaints
Om du får biverkningar, tala med läkare, apotekspersonal eller sjuksköterska. Du kan också rapportera biverkningar direkt till Läkemedelsverket, www.lakemedelsverket.se. Genom att rapportera biverkningar kan du bidra till att öka informationen om läkemedels säkerhet. Fyll i nedanstående formulär för att rapportera biverkningaravseende produkter från Pfizer: https://www.pfizer.se/rapportera-biverkningar

Du kan ta kontakt med oss på https://www.pfizer.se/kontakt eller via telefon 08-550 520 00 för att rapportera produktklagomål för Pfizer produkter
Company website
www.pfizer.se
Pfizer products
Medicinal products marked with▼are subject to additional monitoring. This will allow quick identification of new safety information. You can help by reporting any side effects you may get.
0-9
a
b
c
d
e
f
g
h
i
j
k
l
m
n
o
p
q
r
s
t
u
v
w
x
y
z
ABRYSVO ▼
(respiratory syncytial virus vaccine, bivalent, recombinant)
ACCUPRO COMP
(hydroklortiazid kinapril)
ACICLOVIR HOSPIRA
(aciklovir)
ANSATIPIN
(rifabutin)
APEXXNAR ▼
(pneumococcal 20-valent conjugate vaccine - diphtheria CRM197 protein)
ARICEPT
(donepezilhydroklorid)
ARTHROTEC
(misoprostol, diklofenak)
ARTROX
(glukosamin)
ATGAM
(anti-human T-lymfocytimmunglobulin, häst)
AZITROMAX
(azitromycin)
BENEFIX
(nonacog alfa)
BESPONSA
(inotuzumabozogamicin)
CABASER
(kabergolin)
CARDIZEM-Retard
(diltiazem)
CARDIZEM-Unotard
(diltiazem)
CAVERJECT
(alprostadil)
CHAMPIX
(vareniklin)
CIBINQO ▼
(abrocitinib)
CISPLATIN HOSPIRA
(cisplatin)
COMIRNATY COVID-19 mRNA vaccine ▼
(tozinameran) and (tozinameran / riltozinameran) and (tozinameran / famtozinameran) and (raxtozinameran)
CYKLOKAPRON
(tranexamsyra)
CYTOTEC
(misoprostol)
DALACIN C
(klindamycin)
DEPO-MEDROL
(metylprednisolon)
DEPO-MEDROL cum lidocain
(metylprednisolon acetat, lidokain HCL)
DEPO-PROVERA
(medroxiprogesteronacetat)
DIFLUCAN
(flukonazol)
DOSTINEX
(kabergolin)
DYNASTAT
(parecoxib)
ECALTA
(anidulafungin)
EDRONAX
(reboxetin)
FICORTRIL
(hydrokortison)
FRAGMIN
(dalteparin)
FSME-IMMUN JUNIOR
(TBE-virusantigen)
FSME-IMMUN VUXEN
(TBE-virusantigen)
IBRANCE
(palbociklib)
INFLECTRA
(infliximab)
KETALAR
(ketamin)
KETANEST
(esketamin)
KETOGAN
(dimetyl-aminodifenyl-butenhydroklorid ketobemidon)
KETOGAN NOVUM
(ketobemidon)
LANZO
(lansoprazol)
LEVETIRACETAM HOSPIRA
(levetiracetam)
Litfulo ▼
(ritlecitinib)
LOPID
(gemfibrozil)
LORVIQUA ▼
(lorlatinib)
MEDROL
(metylprednisolon)
MERONEM
(meronem)
MINI-PE
(noretisteron)
MINPROSTIN
(dinoproston)
MYLOTARG
(gemtuzumab)
NGENLA ▼
(somatrogon)
NIMENRIX
(Neisseria meningitidis polysackarid typ A, C, W-135, Y)
NIVESTIM
(filgrastim)
NORADRENALIN Pfize
(noradrenalin)
PAXLOVID ▼
(nirmatrelvir/ritonavir)
PEMETREXED PFIZER
(pemetrexed)
PREDNISOLON
(prednisolon)
PREVENAR 13
(pneumocock 13-valent konjugerat vaccin-diphtheria CRM197 protein)
PRO-EPANUTIN
(fosfenytoinnatrium)
PROSTINFENEM
(karboprosttrometamin)
PROSTIVAS
(alprostadil)
PROVERA
(medroxiprogesteronacetat)
RAPAMUNE
(sirolimus)
REFACTO AF
(moroctocog alfa)
RETACRIT
(epoetin zeta)
RUXIENCE ▼
(rituximab)
SALAZOPYRIN
(sulfasalazin)
SALURES
(bendroflumetiazid)
SOBRIL
(oxazepam)
SOLU-CORTEF
(hydrokortison natriumsuccinat)
SOLU-MEDROL
(metylprednisolonnatriumsuccinat)
SOMAVERT
(pegvisomant)
SPIRONOLAKTON PFIZER
(spironolakton)
SUTENT
(sunitinib)
SYNARELA
(nafarelin)
TALZENNA ▼
(talazoparib)
TEMESTA
(lorazepam)
TERRA-CORTRIL
(oxitetracyklin, hydrokortison)
TERRA-CORTRIL POLYMYXIN B
(oxitetracyklin, hydrokortison, polymyxin B sulfat)
TORISEL
(temsirolimus)
TOVIAZ
(fesoterodinfumarat)
TRAZIMERA
(trastuzumab)
TROMBYL
(acetylsalicylsyra)
TRUMENBA
(meningokock serogrupp B vaccin)
TYGACIL
(tigecyklin)
VFEND
(vorikonazol)
VINCRISTINE PFIZER
(vinkristin)
VIZIMPRO ▼
(dakomitinib)
VYDURA ▼
(rimegepant)
VYNDAQEL ▼
(tafamidismeglumin)
ZAVEDOS
(idarubicinhydroklorid)
ZAVICEFTA
(avibaktam/ceftazidim)
ZINFORO
(ceftarolinfosamil)
ZIRABEV
(bevacizumab)
ZYVOXID
(linezolid)
0-9
a
b
c
d
e
f
g
h
i
j
k
l
m
n
o
p
q
r
s
t
u
v
w
x
y
z
Last updated: 22/11/2023